Recently, I had a conversation with a well traveled client on not using a top sheet with your duvet coverlet for bed linens. To be clear, you would use a fitted bottom sheet on the mattress, but no top sheet between the duvet cover and the fitted bottom sheet.
This has been the norm in France and other countries for years, but it has not really caught on here in the states.
I'm sure there are lots of reasons people do this, but my client wants to simplify her morning routine and did not want to sacrifice the look of the bed by eliminating all the accent pillows. So, with this arrangement, she does not have to bother with adjusting and re-tucking the top sheet each morning.

For this particular client, we are going to buy two duvet coverlets (just as I would recommend for bed linens, slipcovers, etc). So the bed can be changed immediately without having to wait on the laundry!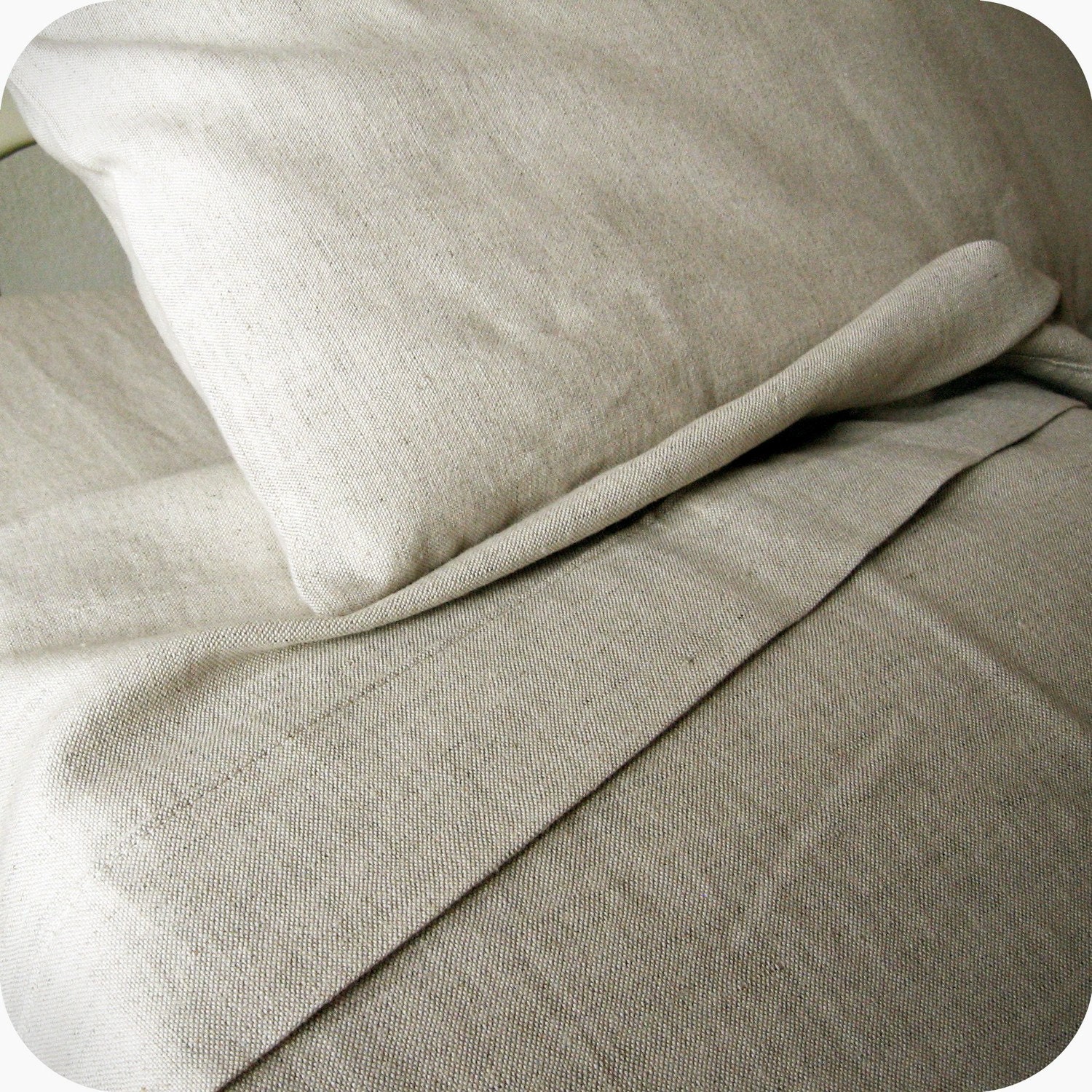 Well, needless to say, I am intrigued with the idea. On the one hand, it would save a ton of time and would be particularly good for new moms who barely have time to bath (at least that's how I felt during that phase of life) and for children who are just learning to make their own bed. Talk about easy!

But, a few tiny negatives keep creeping into my thoughts. If you slept with someone who takes more than their fair share of the covers (I'm not naming names), you may literally end up in the cold. Also, I LOVE a layered look on the bed. It adds depth and color and gives you lots of temperature options in the middle of the night. You also have to consider that the coverlet needs to be super soft since it's not buffered by a top sheet.

But, I'm still pondering the whole the idea. Where are you on the "top sheet vs. duvet coverlet sans top sheet" debate? Would love your thoughts.
If you would like to read more about this trend in Europe,
Apartment Therapy
has some interesting points. Happy Monday! M.