I can totally relate to my next guest, Lori of
Lori May Interiors
. She is a fellow Southern and her sense of style is impeccable. I just recently discovered Lori through a blog series we both participated in for
The Mustard Ceiling
. I was so drawn in to a post she did on painting a campaign chest that I got up the morning of the reveal before my alarm went off just to see it. I know, some people do this for the royal wedding, I choose to do it for a good DIY project!!! Can't wait to hear your Spring picks, Lori . . .
Hi all, I'm so happy to be here with you today. Mandi and I are new blogging friends and I love her style. Her fresh take on Southern tradition is right down my alley. Being a Southern girl myself, spring is already in full swing here in Atlanta. Mandi asked me to share 7 of my favorite spring things with you today. My list is part sentiment and part must haves. Enjoy!
1) Memories As I wrote this post, I realized that many of my favorite spring things come from memories of my childhood. Spring meant watching as the flowers sprouted, the grass turned green and the trees burst open with blooms. It also meant new Easter dresses and bright white shoes. I hope you don't mind joining me on this short walk down memory lane...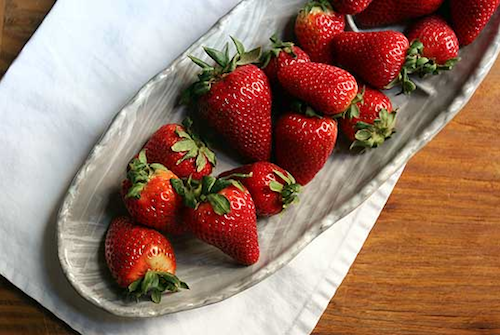 2) Strawberries How can you not love strawberries in the spring? Yes, I know you can get them all year round now, but nothing beats a ripe strawberry in season. I used to pick strawberries with my great-grandmother in her garden behind our house. I recall vividly how she taught me which ones to pick and which ones to leave. I'm pretty sure I ate more than I put in my basket, but she never seemed to mind.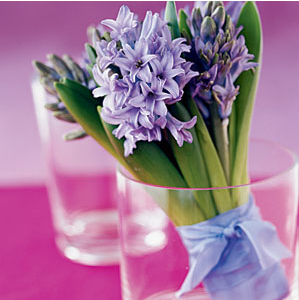 3) Hyacinths My great-grandmother also grew hyacinths. You don't see them planted much anymore, but I sometimes come across them at the grocery store. The fragrance always reminds me of her. I think I'll buy some this year and plant them in my yard. What a wonderful surprise I'll have next spring!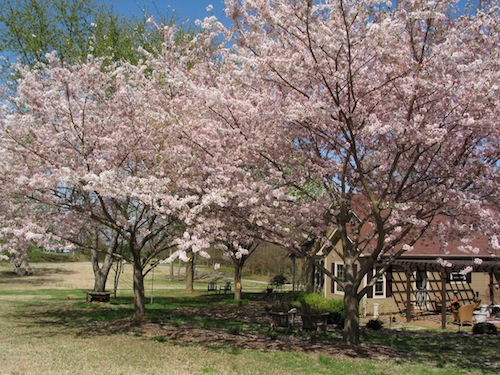 4) Cherry trees These are the cherry trees behind my parent's house in TN. When the blooms begin to fall each spring, it looks like snow.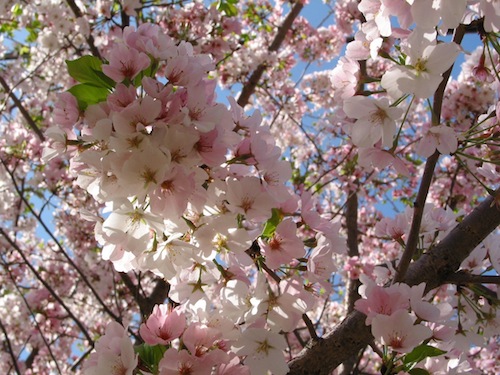 Aren't they beautiful? My husband took these photos several years ago.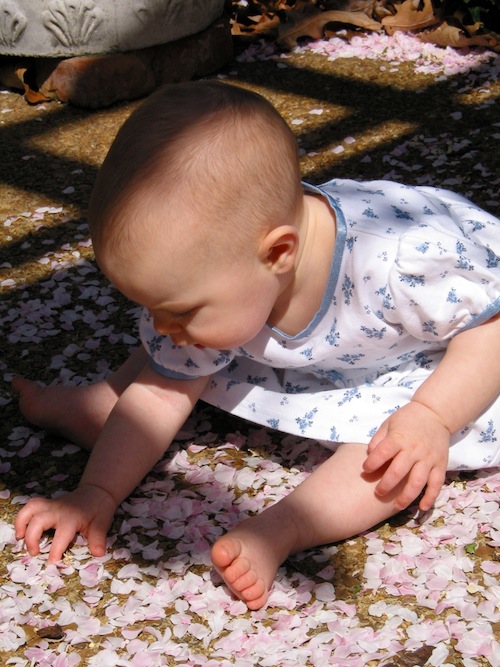 I know that because he took these photos of my oldest who is almost 9 now on that same day. She loved all of those blossoms falling around her. She would try and pick up each one.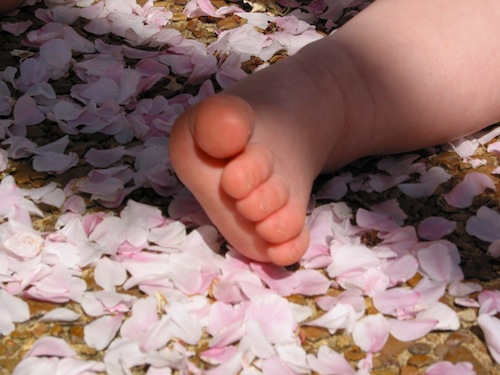 One of my favorite photos of all time...
Now, let's switch gears, on to some of my favorite things about spring interiors.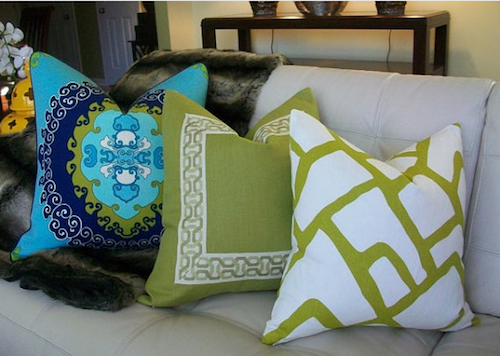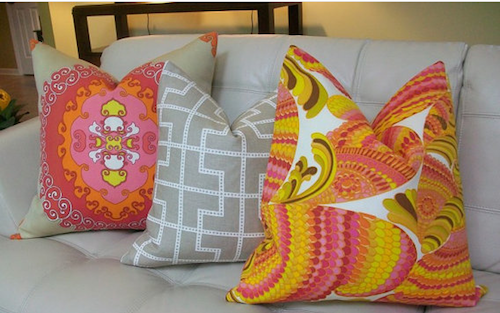 5) Pillows Spring gives us a reason to change out the darker colors of winter to a lighter, brighter palette. These are all from one of my favorite
Etsy shops
. Adding new pillows can change the feel of your whole room.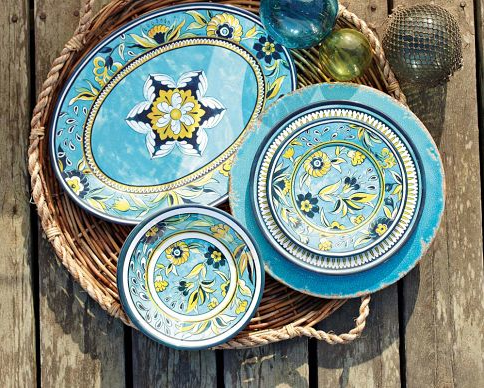 6) New tabletop patterns I love this new dinnerware pattern from
Williams Sonoma
. The colors are perfect for spring. Can't you see my Easter table with a white table cloth, citrine napkins and these beautiful plates?
7) My last favorite spring thing is all of the new introductions by my favorite shops. Here are a few that I've seen this week. This one is from
Restoration Hardware
. I know I can't be the only one whose happy with RH's addition of blue to their new spring line.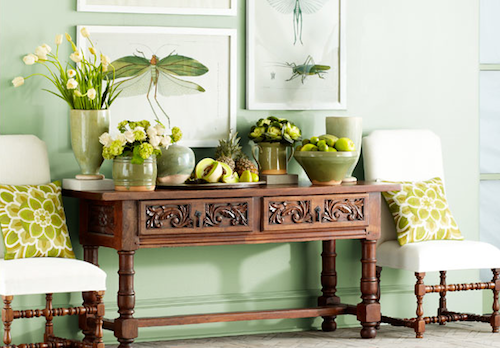 Wisteria's
beautiful shades of green.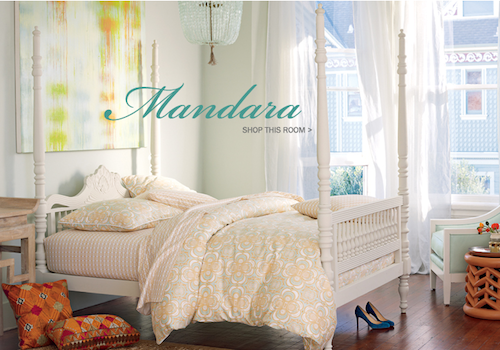 Serena and Lily's
take on spring is unmatched.
I hope you've enjoyed a few of my favorite spring things. Maybe my favorites have given you a few ideas for your own home.
Thank you for having me Mandi!