Wanted to give you a little sneak peek of what I've been working on lately.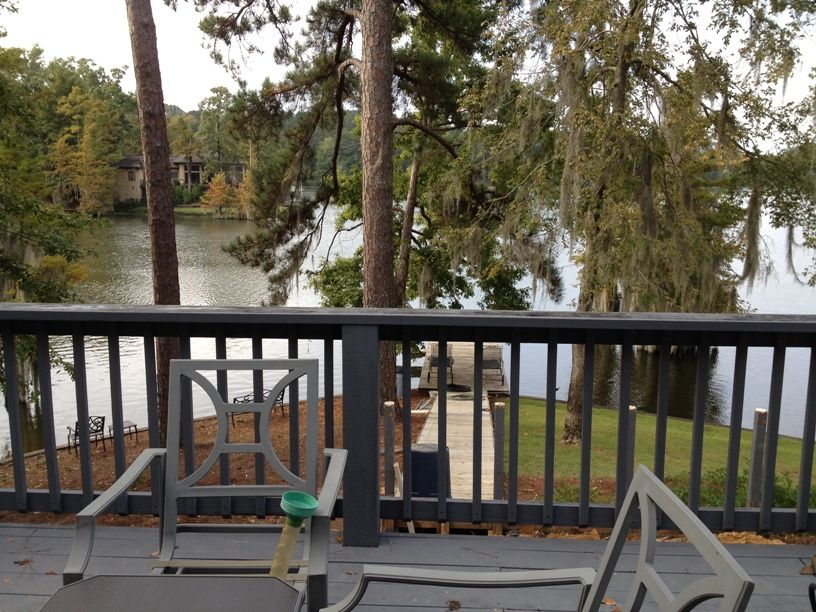 Isn't the view fabulous! This cozy cottage is located on
Jordan Lake
which is roughly 25 minutes north of Montgomery, Alabama. My clients have hired a wonderful local builder to add a screened porch on the lake side of their home. They (along with everyone else in the community) consider the lake side the "front of the home" which I think is totally appropriate given this view. The porch will be located here and extend out a bit farther for both dining and lounging.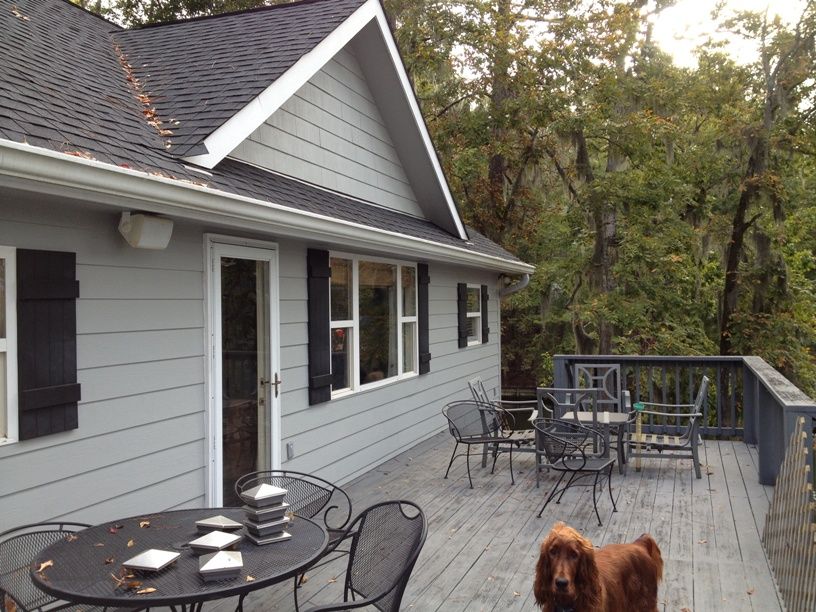 They've asked me to come up with a design layout for the porch which will include some affordable finds to make the space feel like a room. Since the weather here in Alabama is so mild, most people furnish their screened porches like additional living spaces. I can't wait to show you my plan.
In addition to the screened porch, they've asked me to help them freshen up on the inside. We will use lots of pieces they already have, plus a few new items along with tweaking the layout for some additional seating. I will show you more pictures as the project progresses. But for now, this is your peek! M.