Here's my second installment on the renovations to the lake house I mentioned in this
post
(if you need to get up to speed on all the details). The plans are complete, and the structure is really taking shape. One of the first steps - pouring a foundation for the structural beams.
This addition, is really going to change how my clients live in their space.
I love the plans the architect created for the addition. As you can see in this picture, they will retain a nice size deck that is open to the lake. It's important to have both screened porch and open decking to enjoy a view like this.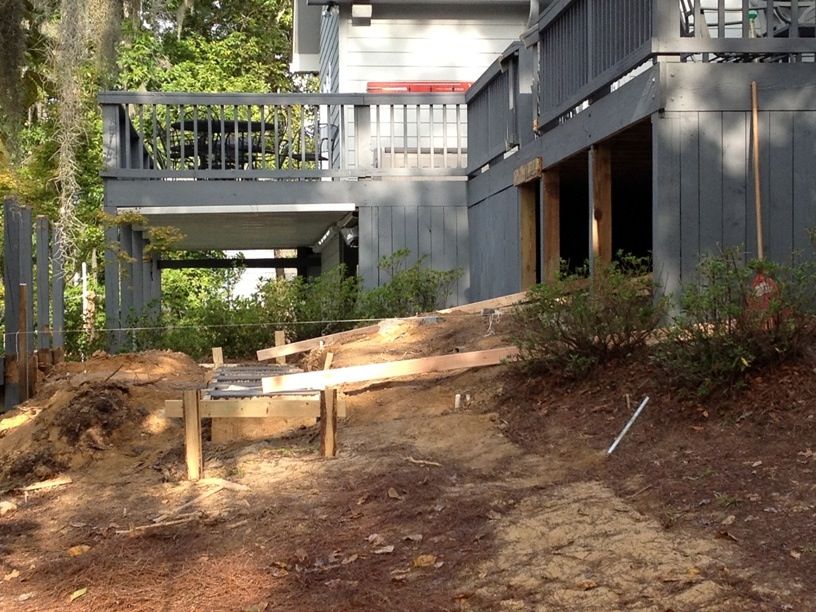 It's difficult to see in this picture, but there will be steps accessing the lake just to the left of the new structure. One other important change, the door from inside the home, will open into the screened porch. This may seem like an insignificant change, but the family room in this home is long and narrow, so any help we can get in creating additional space inside is welcome. I'll be showing you the inside space, and my design plans for both in a later post!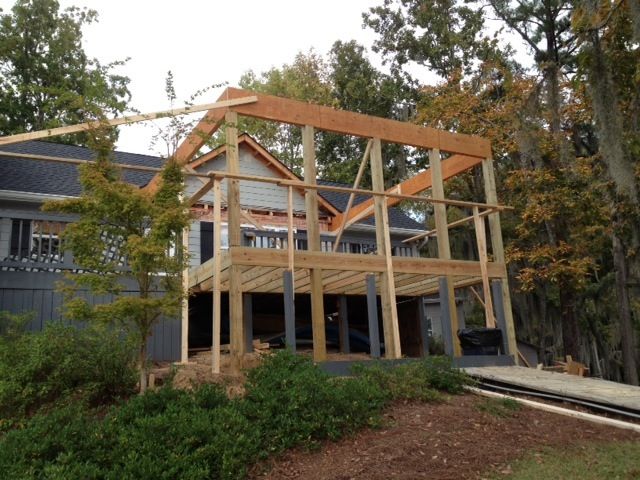 Also, the homeowner's have decided to spruce up the front door. As I mentioned before, they consider the lake side the "front" of the home, so I guess I need to call this next picture the "back" door as it is the door you enter upon arriving at the home. The plan is to give this door more presence from the street. I have no before pictures of this spot. In the picture below, work has already begun with the new "stamped and stained" concrete walkway.
This is a vey cool treatment that is quite affordable. We selected a stamp style and color to mimic slate. For more info on how this is done,
click here
.
After completing the concrete work, the structure is taking shape. It's amazing what a small addition like this can do for an entryway.
You will have to wait to see the finished product! Have a marvelous day. M.