It's time for another update to my lake house project! For the complete story, you will need to read these posts -
Update I
and
Update II
. Here are a few more pictures of the progress . . .
And for the opposite side of the house, the new entryway . . . I think it looks fantastic.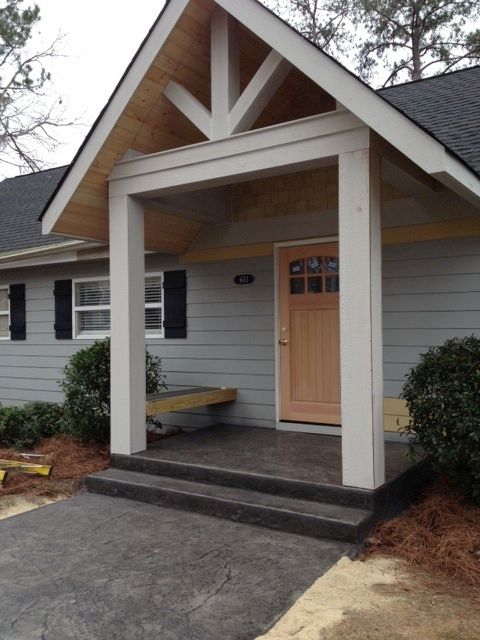 We selected a new front door and added a small bench to the left side. The door will be stained and the trim work all painted out to match the existing trim. We are also adding new shutters to compliment the mission style door. The shutters will be painted a new accent color. Don't you love the impact this structure adds? Talk about curb appeal!
Here is a close up of the new bench area - adding this makes the entryway feel more welcoming. We have also selected a new pendant light that works with the mission style door and new shutters. As soon as I get a picture of it installed, I'll share it with you.
Have a wonderful Monday! M.