So happy to back in the world of WIFI - we have never had a complete outage that lasted more than a couple of hours. So, when day two rolled around and still no Internet, I was having a hard time remaining calm. Whew! To show how thrilled I am to be back online, I wanted to show you some before and after pictures of my master bedroom. But first some trend spotting is in order.
As I mentioned in a recent post, I was thrilled Birmingham Home and Garden featured me as one of their 2013 Tastemakers. In the article, we were asked to weigh in on the hottest design trends for 2013.
One of the trends I mentioned in the article were Agates.
This is a spinoff of the gemstone trend from last year. As mentioned in the article, I've been so smitten with agates, I decided to have a set framed for my master bedroom. I picked them up last week, and I have to say, they have added a very chic modern punch to an otherwise traditional space. So, with the transformation is complete, here's the after . . .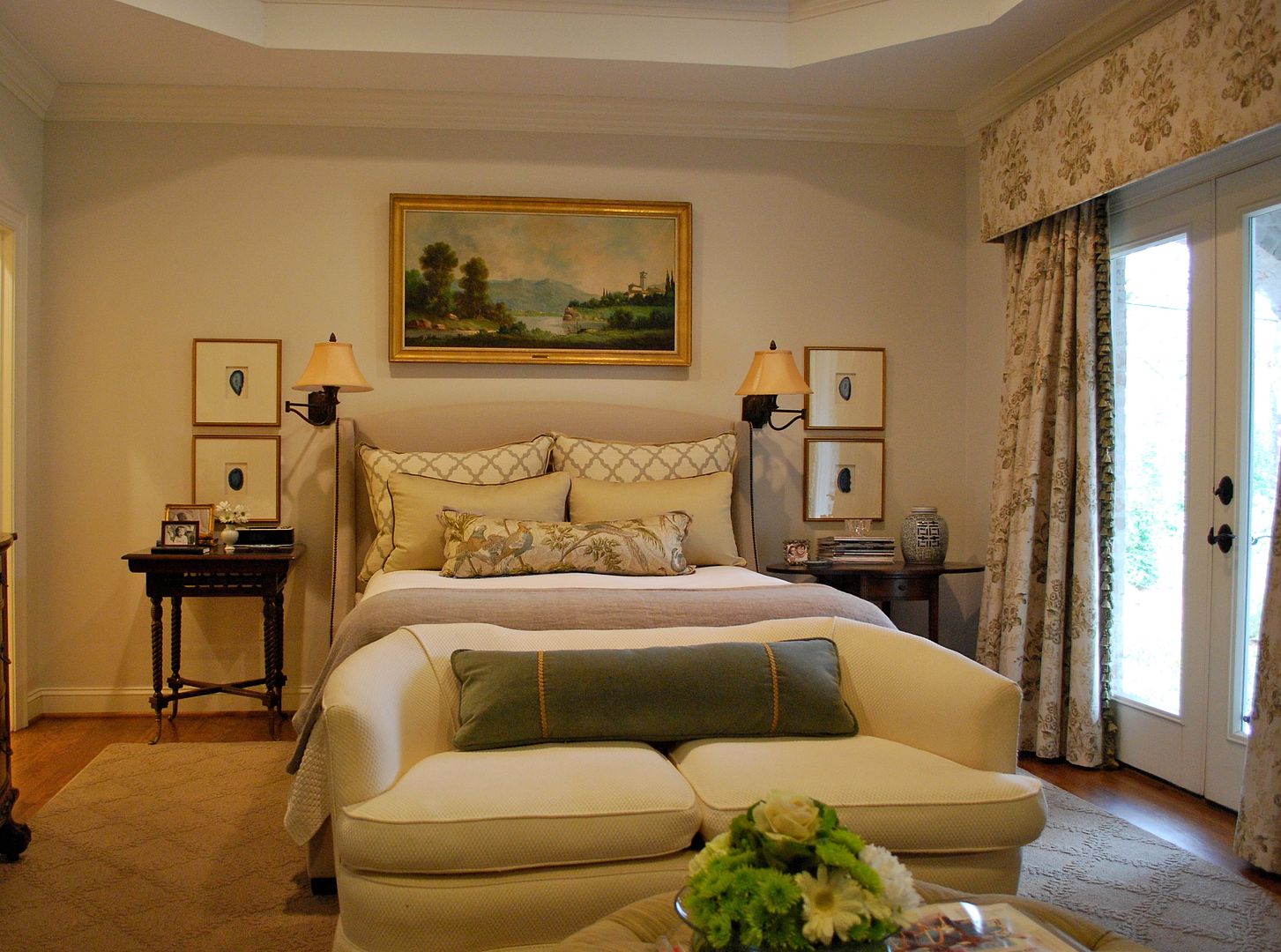 Where did this bedroom begin? This should give you an idea . . .
We replaced the carpet with hardwoods when we moved in and the previous owner left the draperies. Even though the fabric on the draperies was not my style, they were expensive linen fabric and were lined with blackout fabric. Like most, this room was way down on the list. So, it remained like this for several years.
Then when this painting landed in the room (from a rearrange in another part of the house), I had the color direction I needed. I pulled in more blues to balance the draperies and made the entire room feel more current.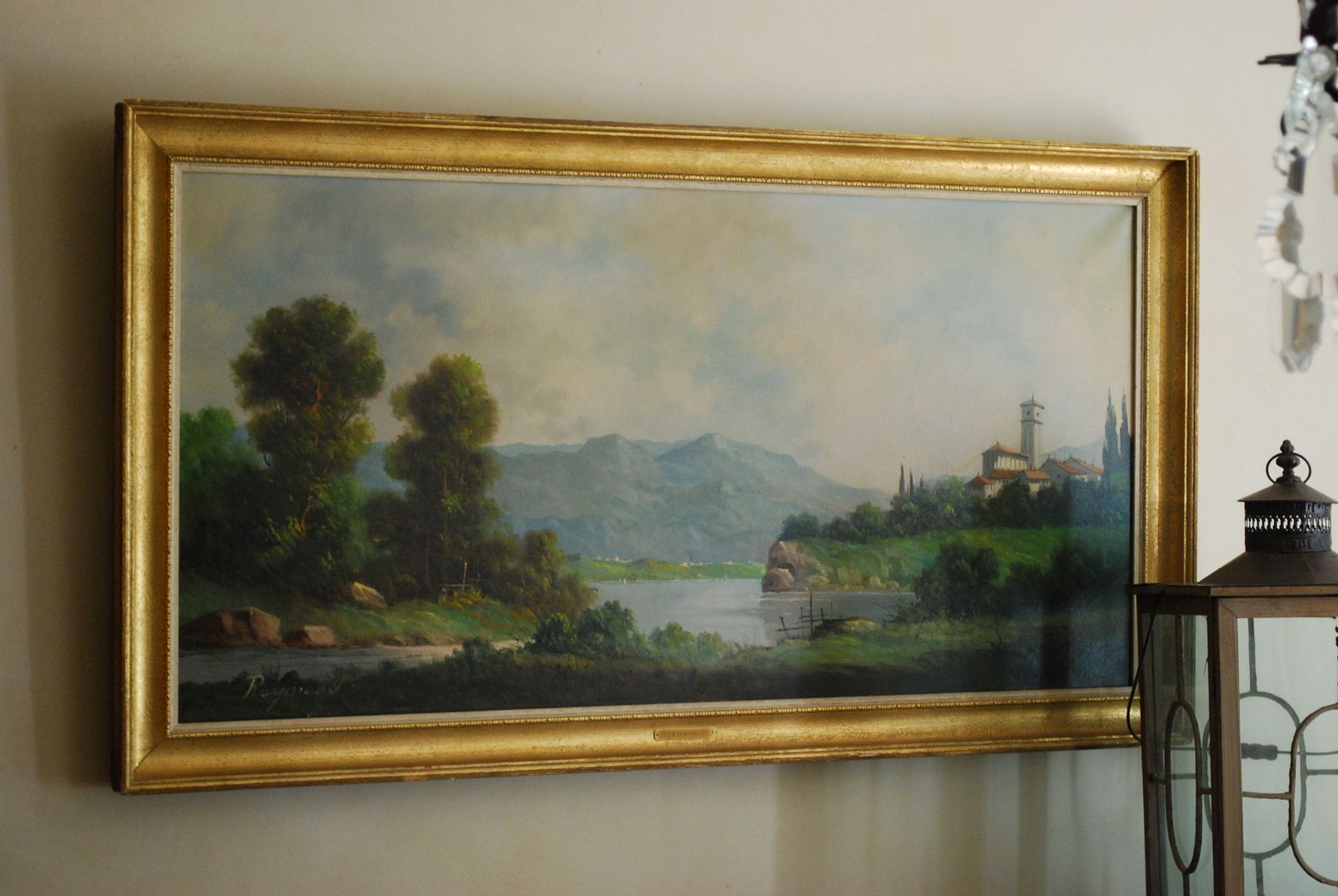 First, I needed to break up all the dark wood in the space - too much. So, I selected an upholstered bed with nailhead detailing.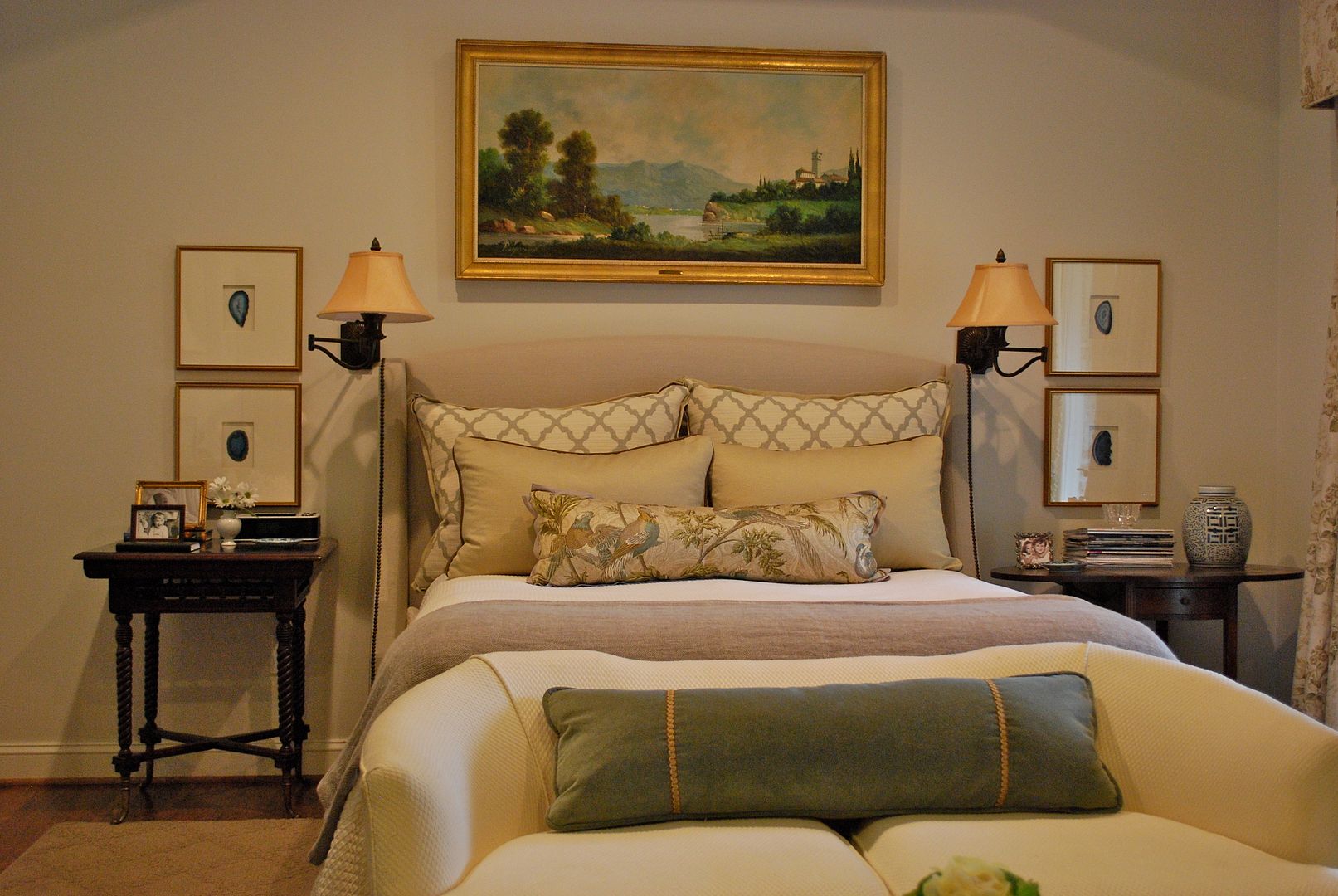 Then, I pulled in several different fabrics to play on the blue/greens in the painting and draperies. I made sure to include different textures of fabrics from cottons,
to velvet
and even two woven jacquards. This one in a modern chevron pattern . . .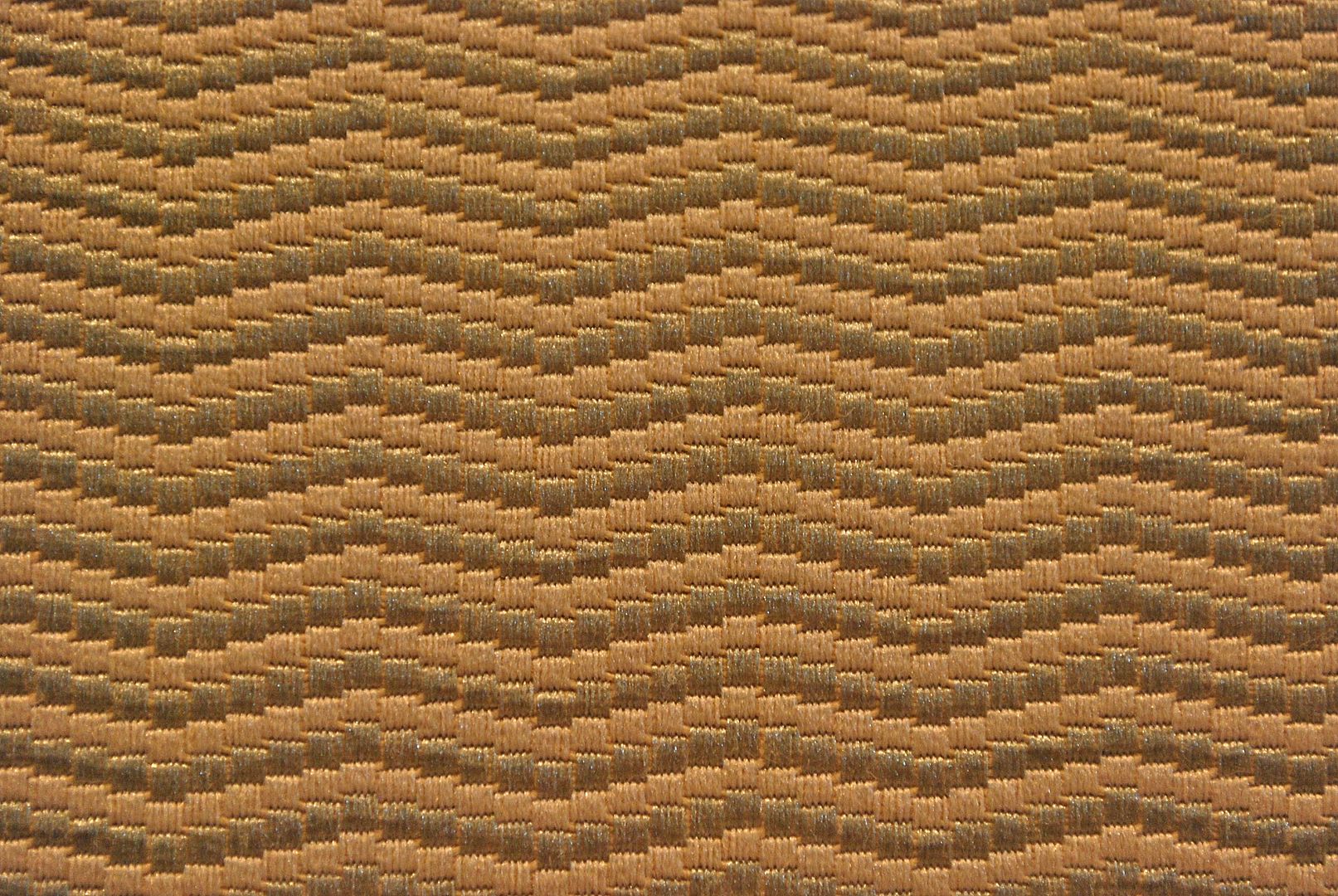 As well as this one in a moorish pattern with tones of blue and green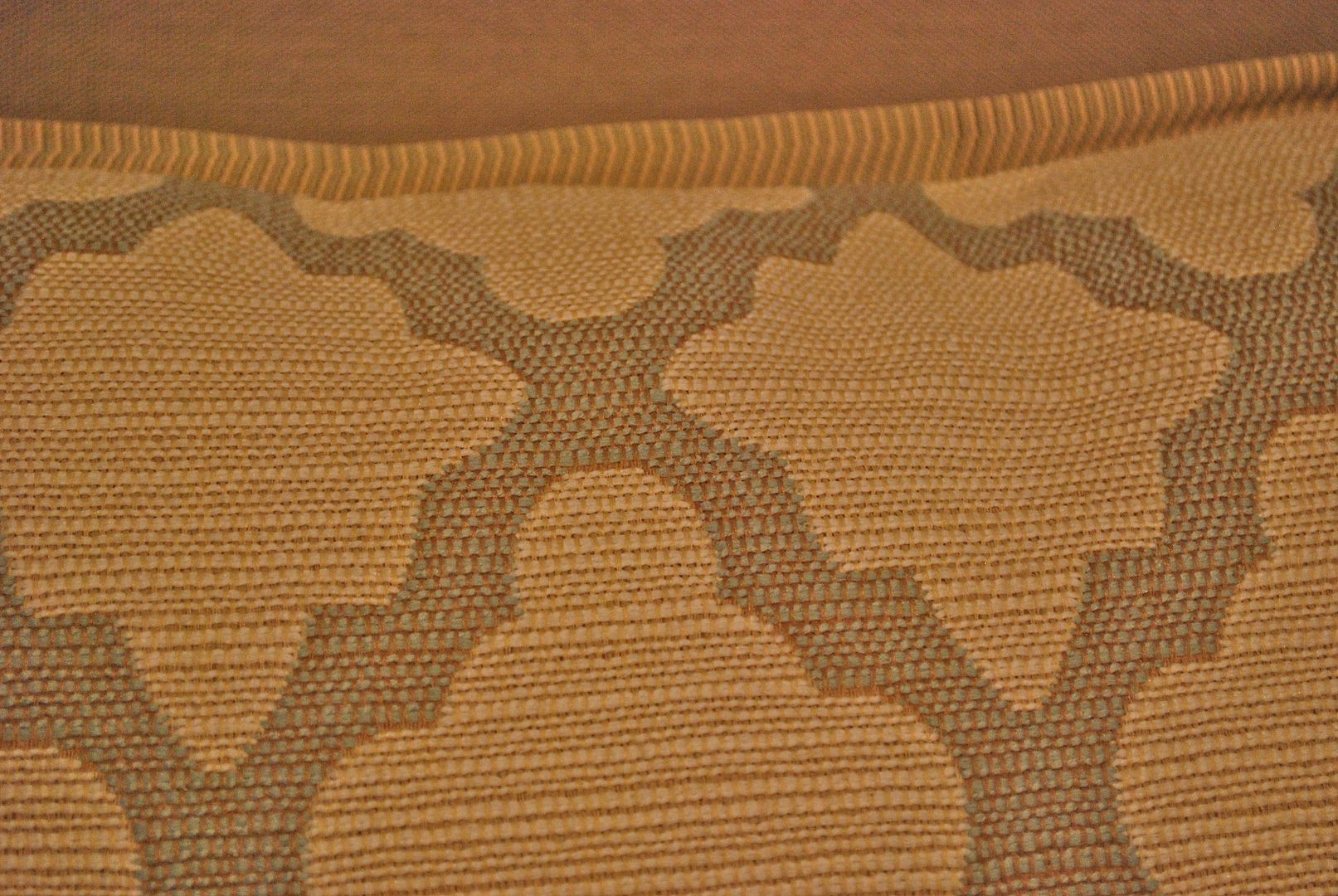 Then I selected on patterned fabric to pull all the colors together. I used this fabric in a client's bedroom last year and thought it was the perfect color scheme to unify my space.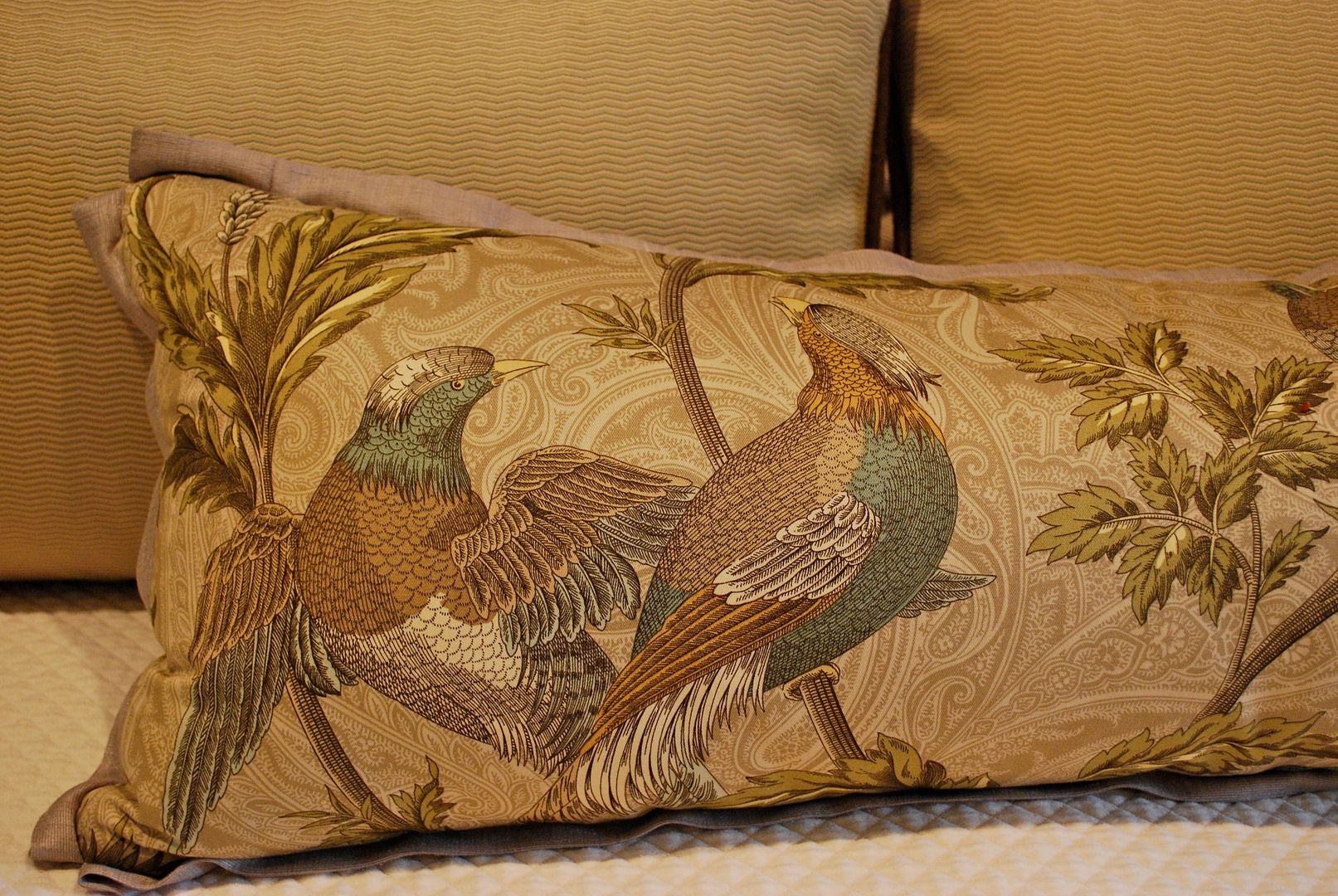 I also brought in the upholstered settee. This was "a trade" I made with a sweet friend/client.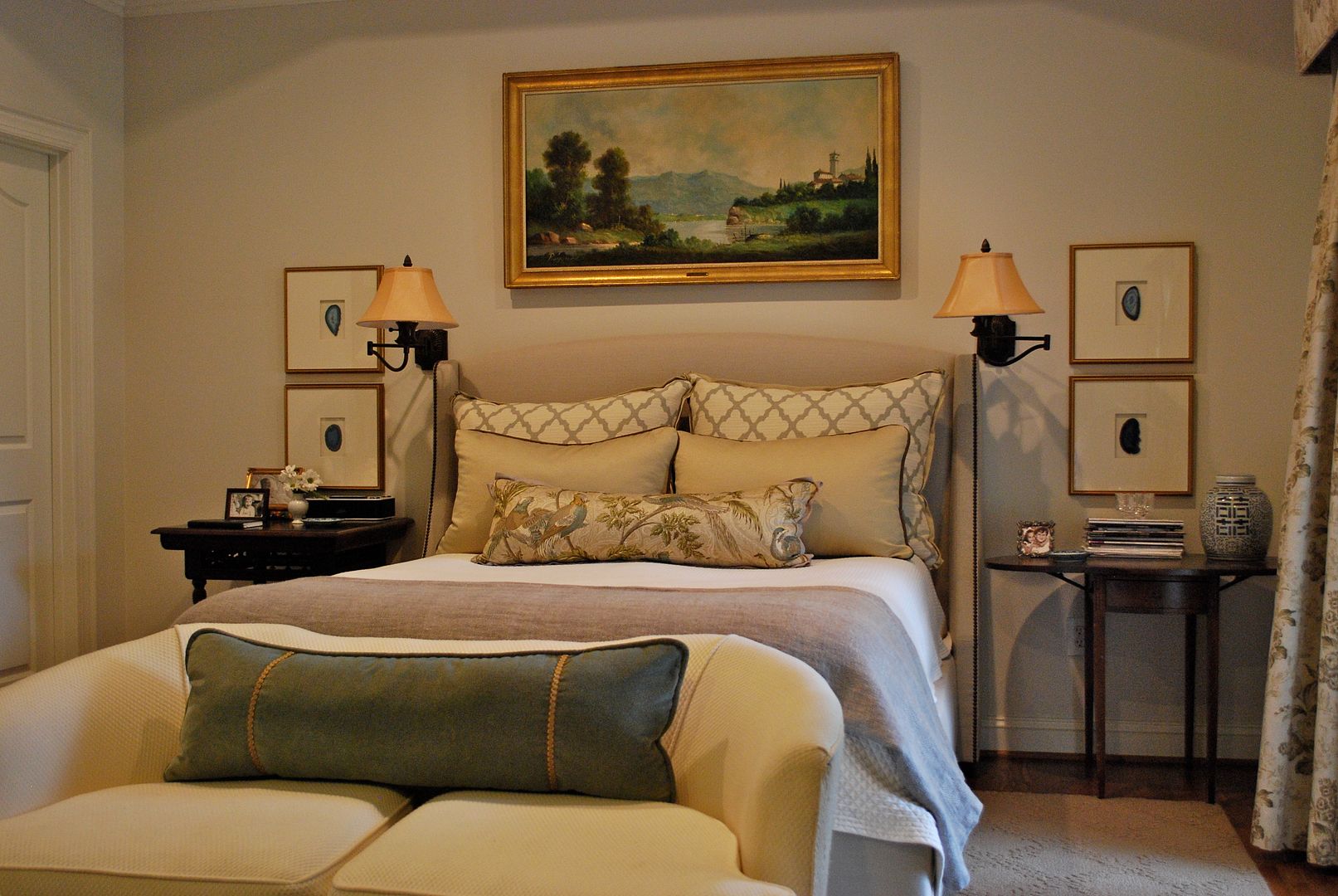 The settee did not work in her space and she was going to sell it. So, we traded for it. I gave her some design time and, in turn, I got the settee. I think the scale is perfect.
I also reupholstered a Bergere chair in a camel mohair and used it to fill in this corner on the opposite side of the room.
Then, the final piece of the puzzle - the agates.
Last summer, I began to see framed agates on some of my favorite high end websites. My husband and I took a trip to Highlands, and I noticed a gem shop near our hotel. The rest is history!
As you know, a space is never really finished. It's always evolving and changing. That's what makes the process fun. But for now, I'm done in this room. The biggest surprise in this space for me? I'm shocked by how much I like the draperies now.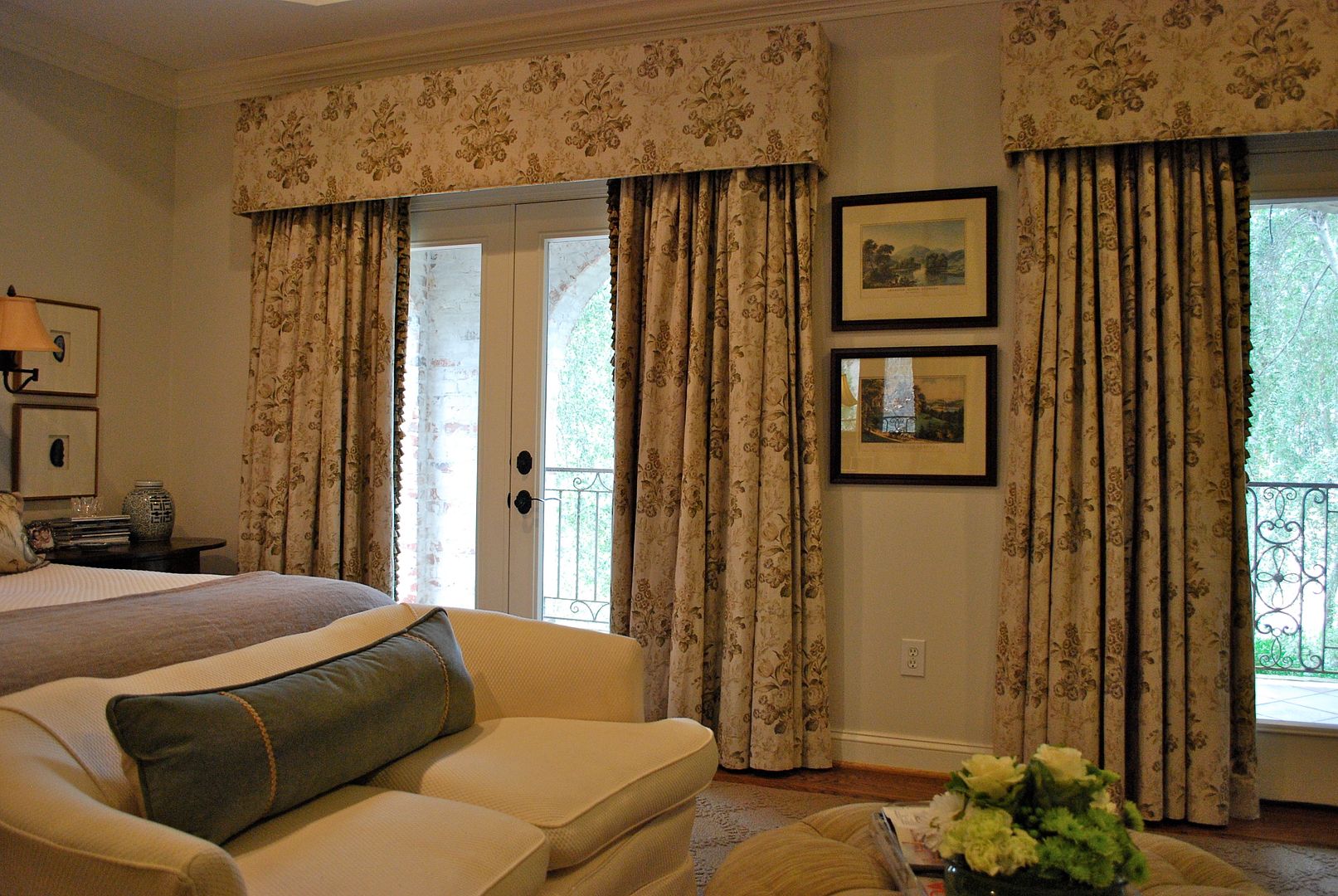 And it all started with a painting.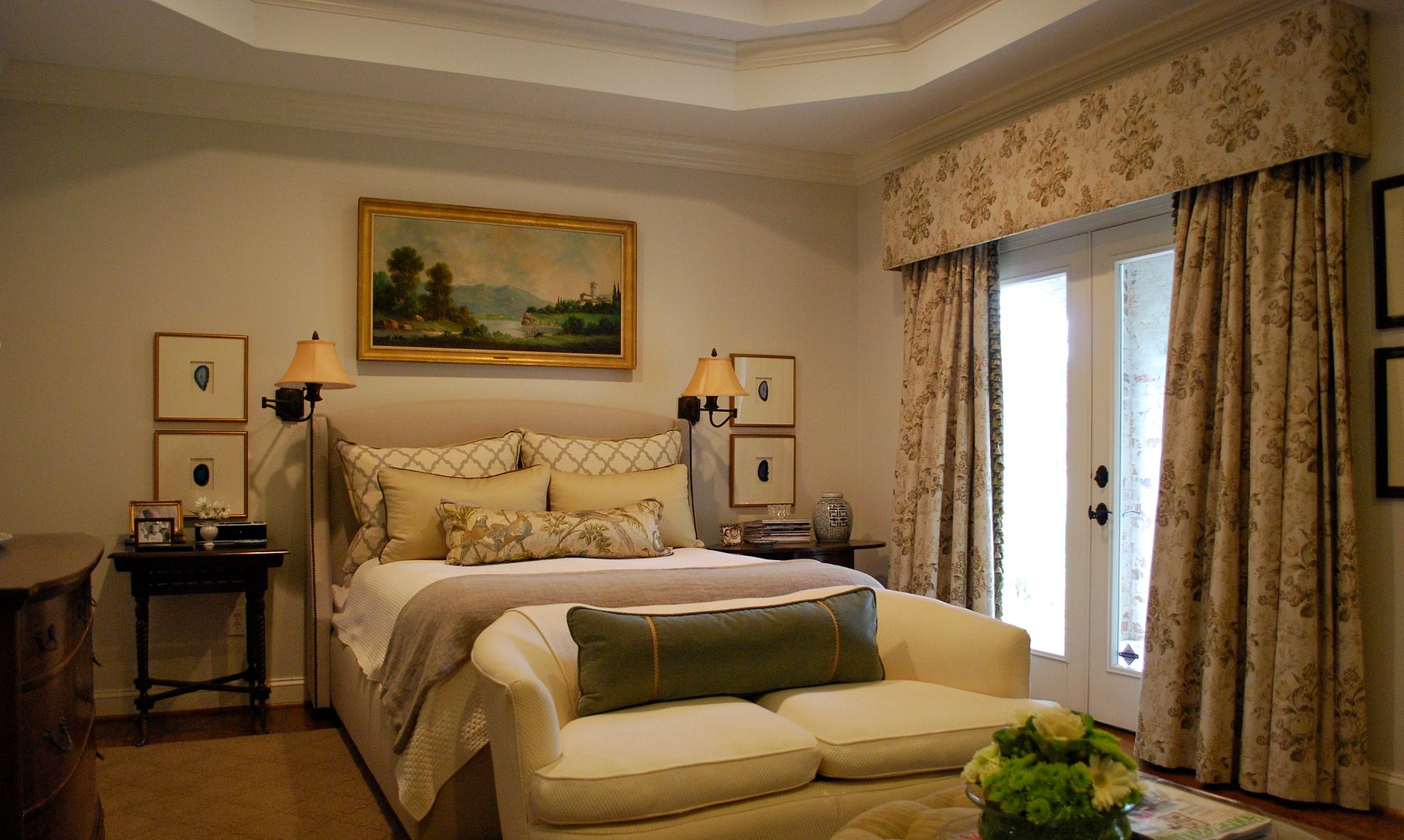 Happy Monday! M.