Is is just me or has this been an unusually long, wet winter? I can't tell you how ready I am to pull out my outdoor cushions and enjoy some sunshine on our back terrace. But for now, more rain.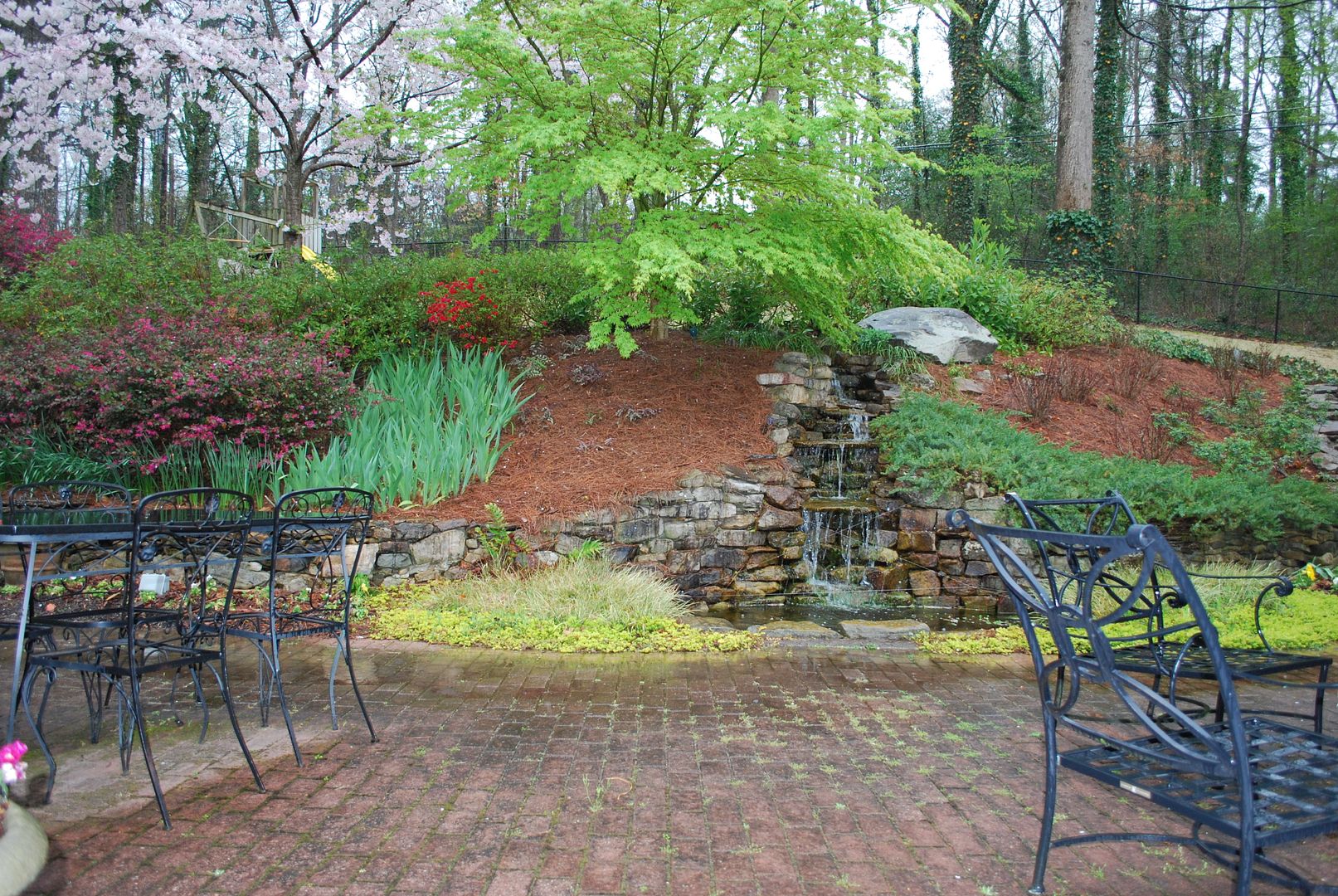 Realizing I am a week behind, I wanted to share some pictures of my Easter table.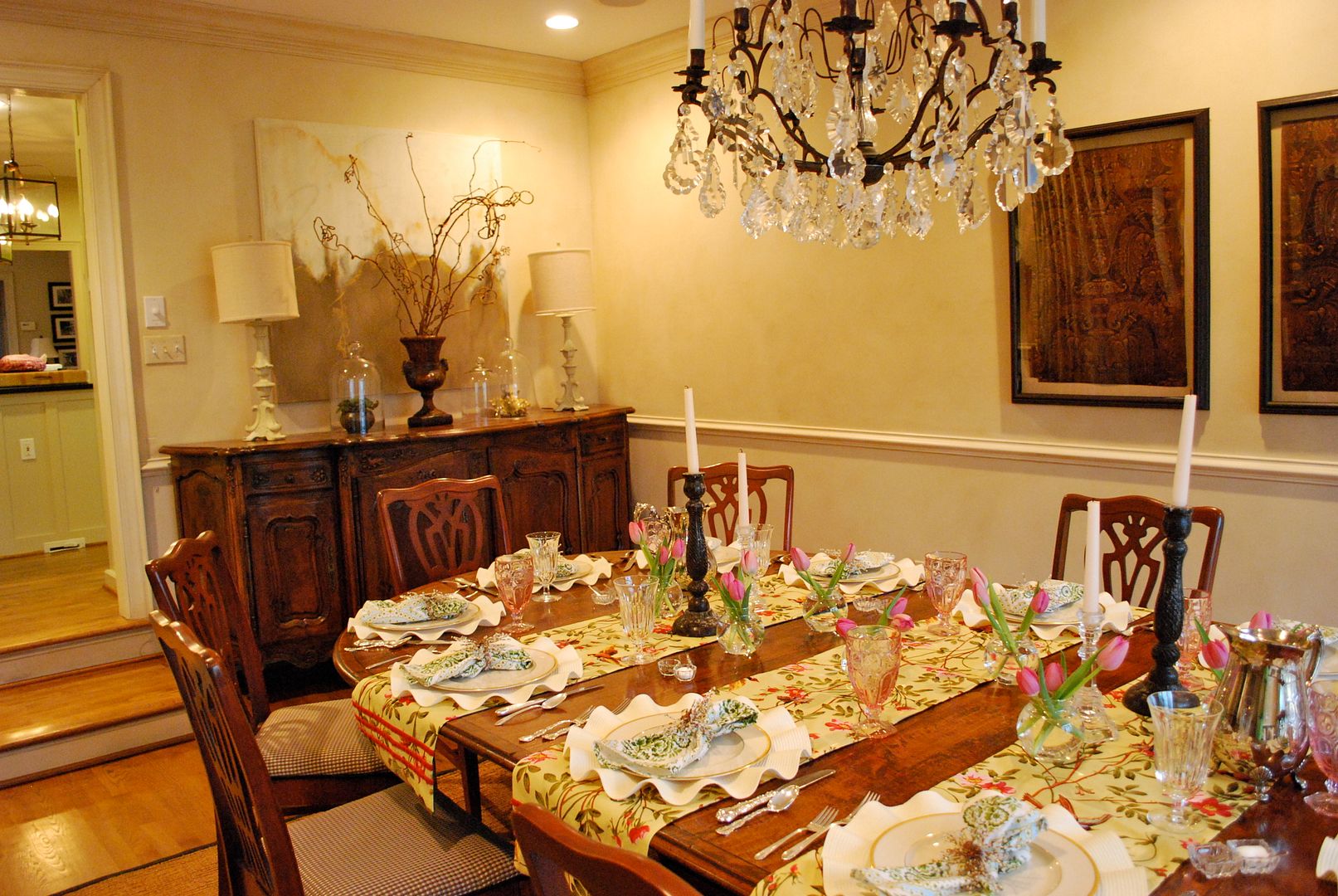 The entire table started with this glassware.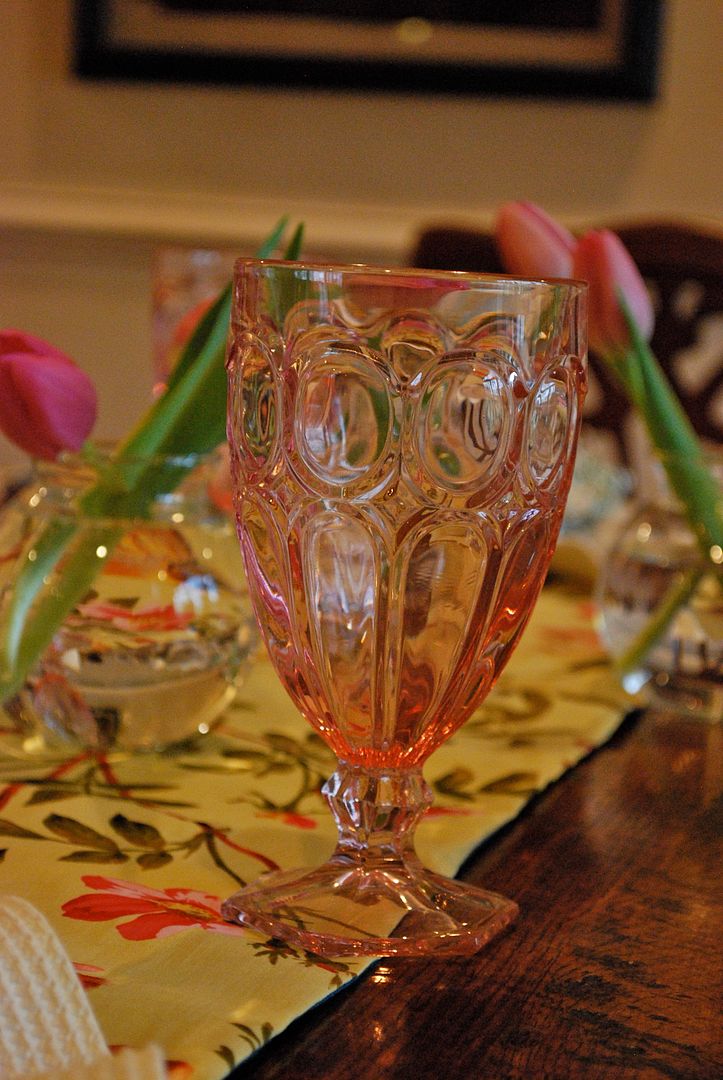 Almost ten years ago, my parents house was struck by lighting and burned for a total loss. After the fire, I asked my Mom about this glassware and she said it was lost. Then around Christmas, she was in the attic of their new house and found them in a box! Some sweet neighbor had recovered six of them and stored them in a box (which my Mom never bothered to open). She asked me if I wanted them and immediately, thoughts of
Eddie Ross
and his fabulous tables came to mind.
So, I decided to make some runners for the my table that would compliment the pink. I am not a huge pink person, but love the idea of being to use it for a special occasion lunch. Such a great Spring feel.
I selected a fabric for my runners with a very vintage vibe (reminds me of my grandmother). Just look at that sweet bird!
I also added some deep pink (almost red) velvet ribbon I found on a random trip to Atlanta awhile ago to the edges for more interest.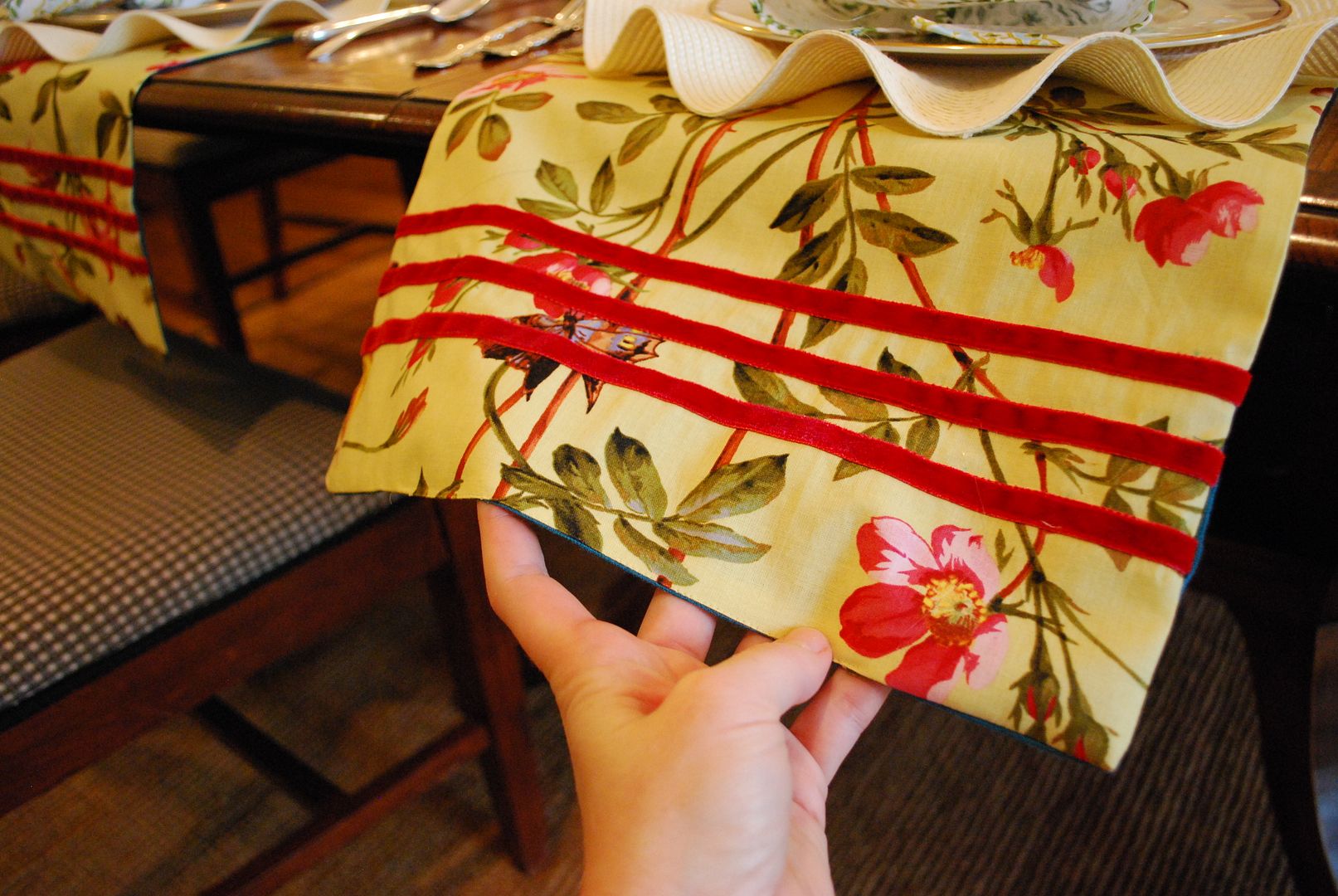 Then for the napkins, I used a more funky moroccan pattern. This helps to bring the look back so it's not a total "grandmother's attic" look.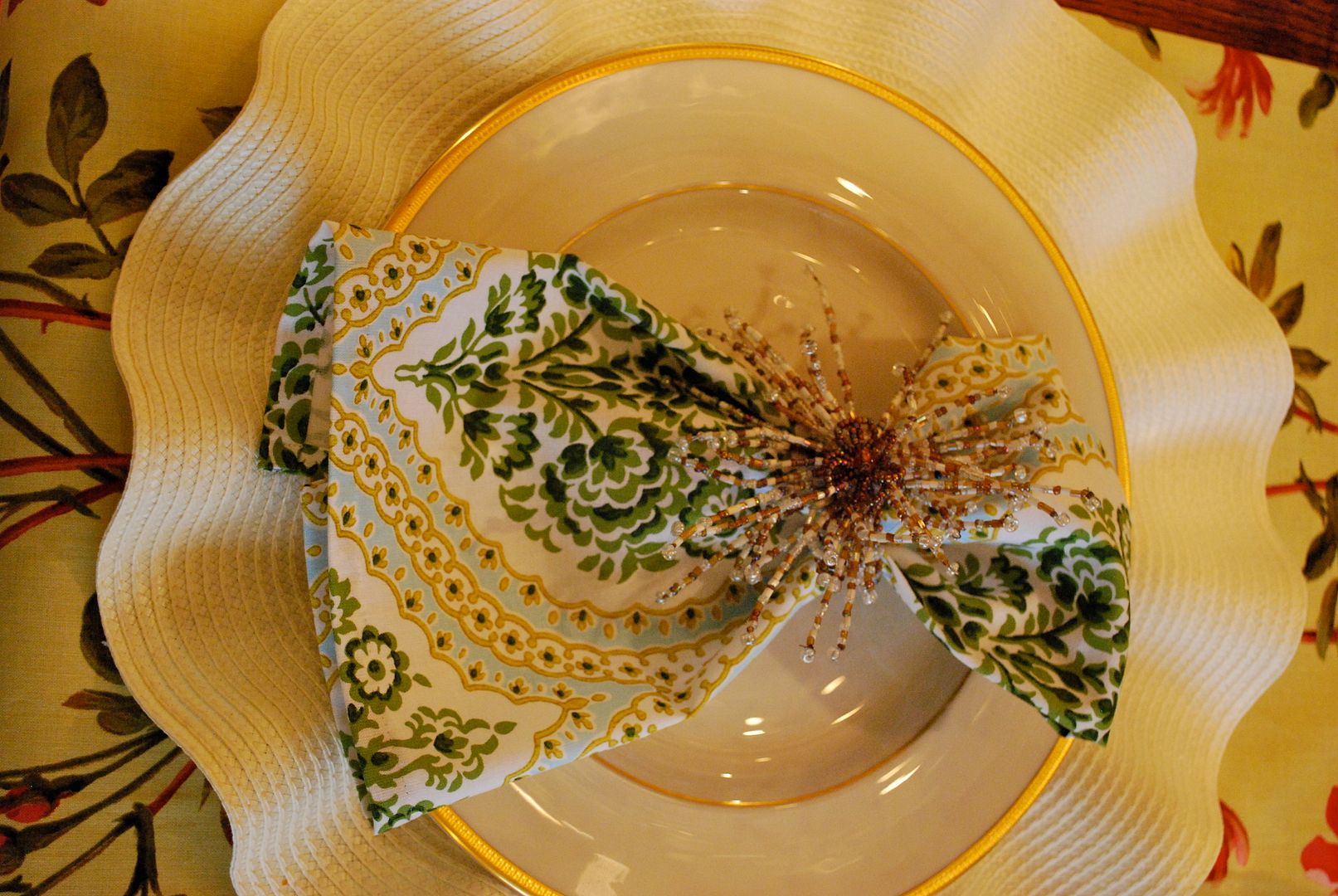 Then I used items I already had to continue to layer for a very formal look. The tulips I grab at the grocery when I picked up my supplies for the meal!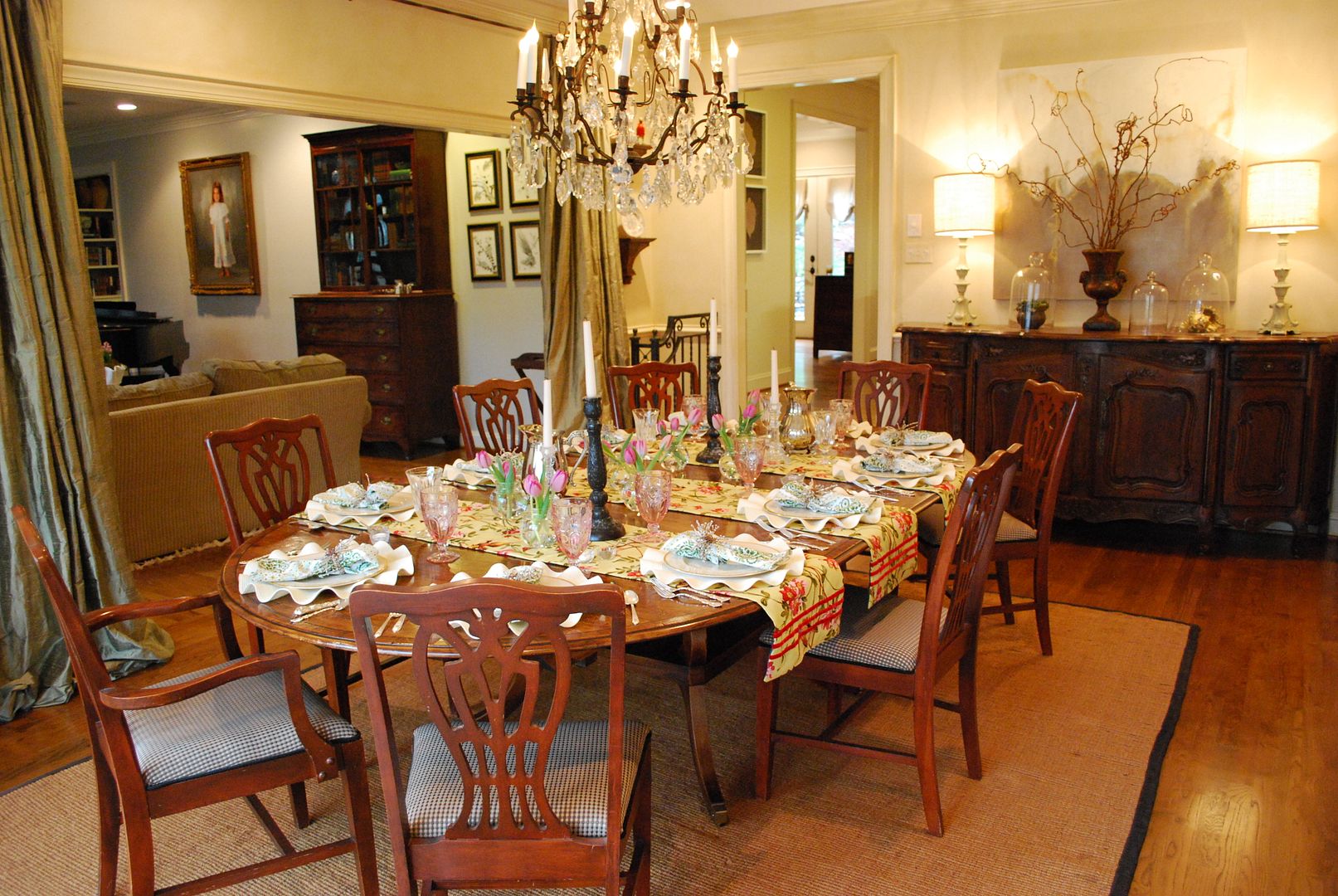 One Tip: If you love the look of your dining table, runners are a great way to add interest without completely covering up your table. They're also a lot less expensive than an entire custom tablecloth.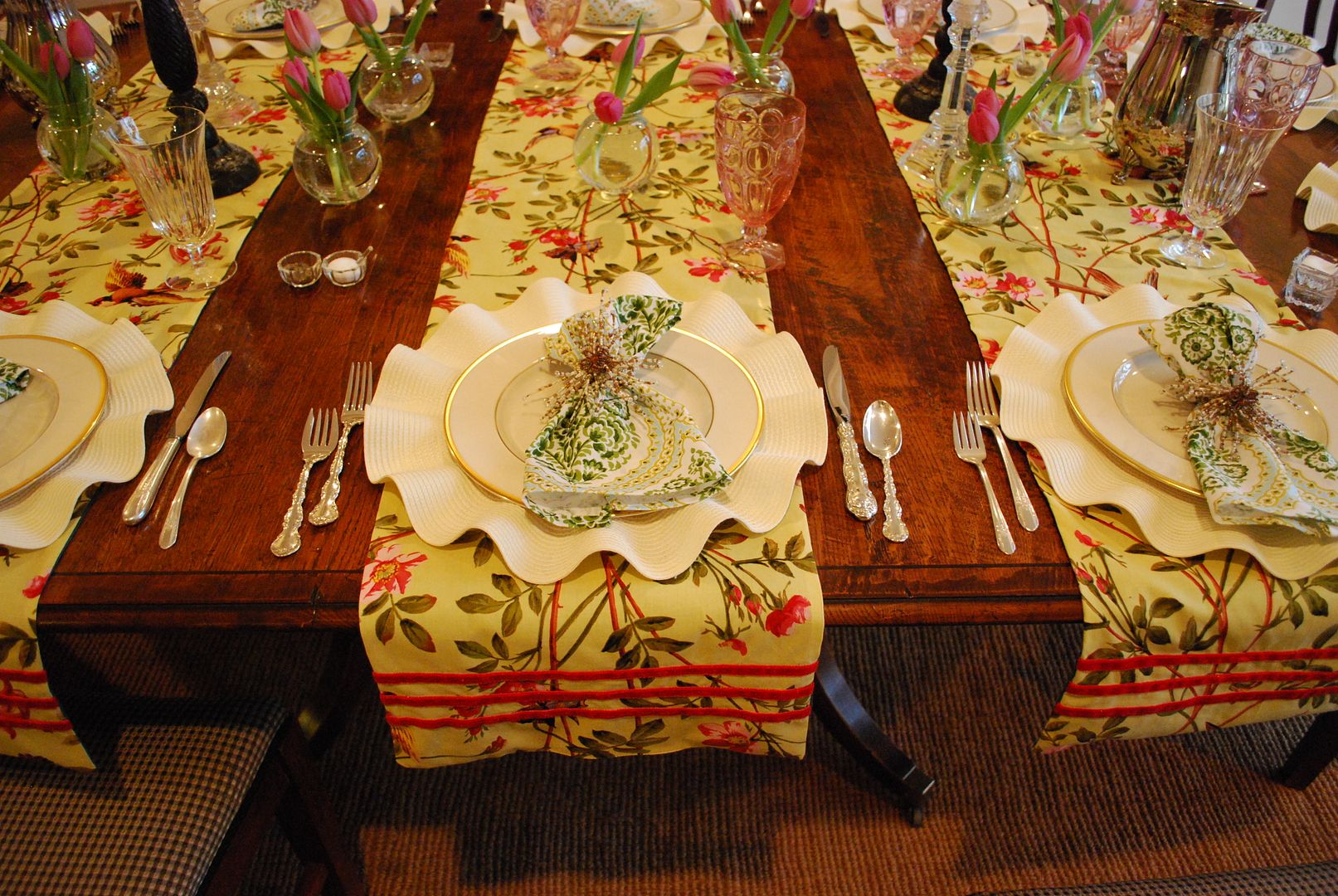 At the last minute, I decided to make the runners reversible. I thought if I'm going to be sewing them anyway, why not add a different fabric to the backs (rather than just a liner fabric) and get two looks? So, I added a very vibrant linen with a gorgeous velvet trim detail running the length of the runner.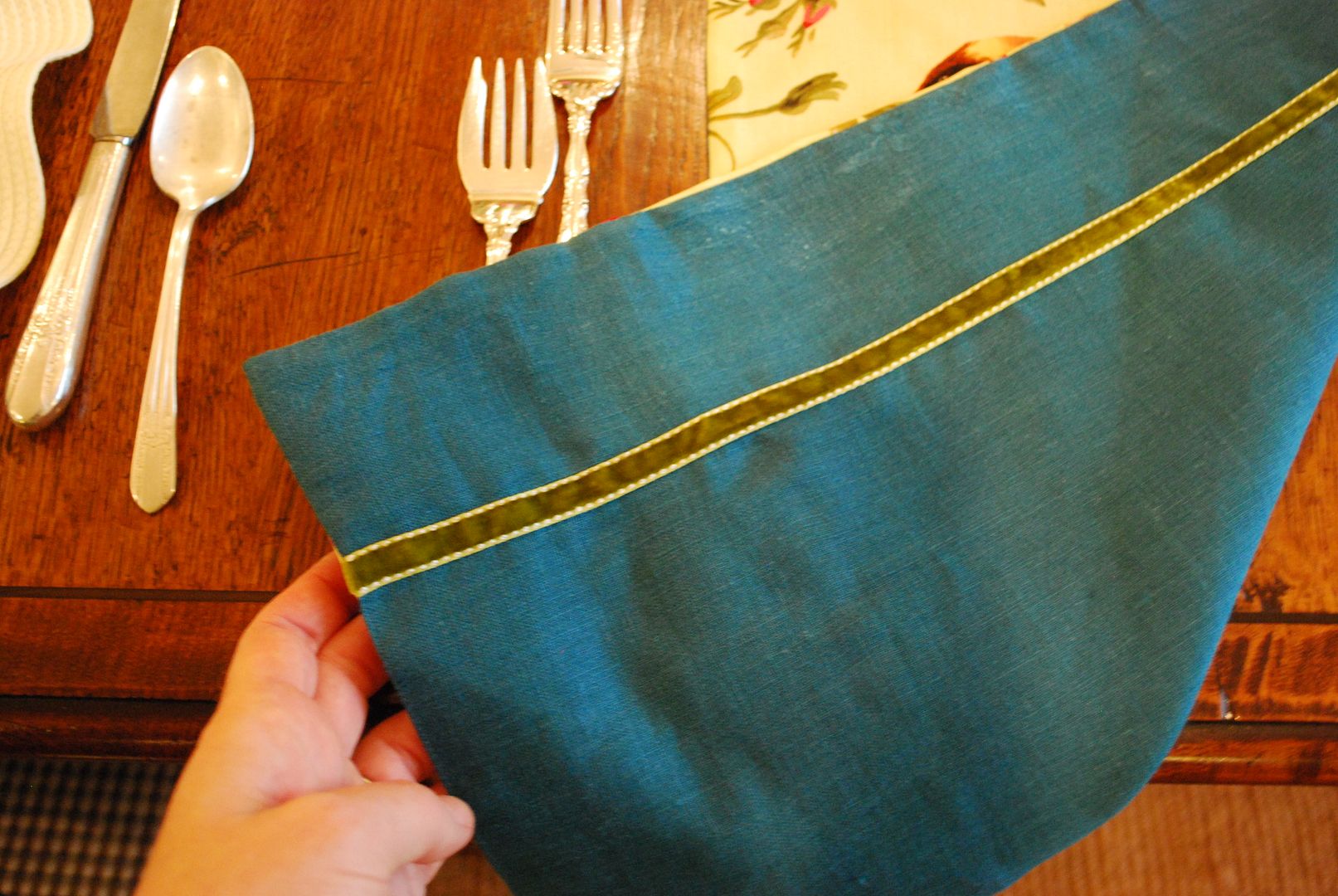 I also selected a very funky fabric for a completely different set of napkins, but I've yet to make those! Here's the fabric.
Once I finish these, I'll have a completely different look for my table. Happy Weekend, everybody! I'm hoping for a little sunshine. M.