If you've worked with me on a project, you know how important it is to me to come up with some clever artwork ideas. I really think artwork is one place where you can save some money while creating some very unique interest in a space. Here is one great example of this.
I was in the Village Framers in Mountain Brook last week and saw this fabulous pair waiting to be picked up! I took these pictures with my iPhone, so please excuse the poor quality.
Talk about a great non-art art piece! These are simple fishing lures. It's hard to tell but they were huge (the frames came up to my waist) while propped on the floor.
What I love about this idea is the lures themselves were probably not expensive, but when grouped together like this, man do they have some major impact. Wouldn't these be fantastic in a lake house or even a boy's bedroom. Loved them.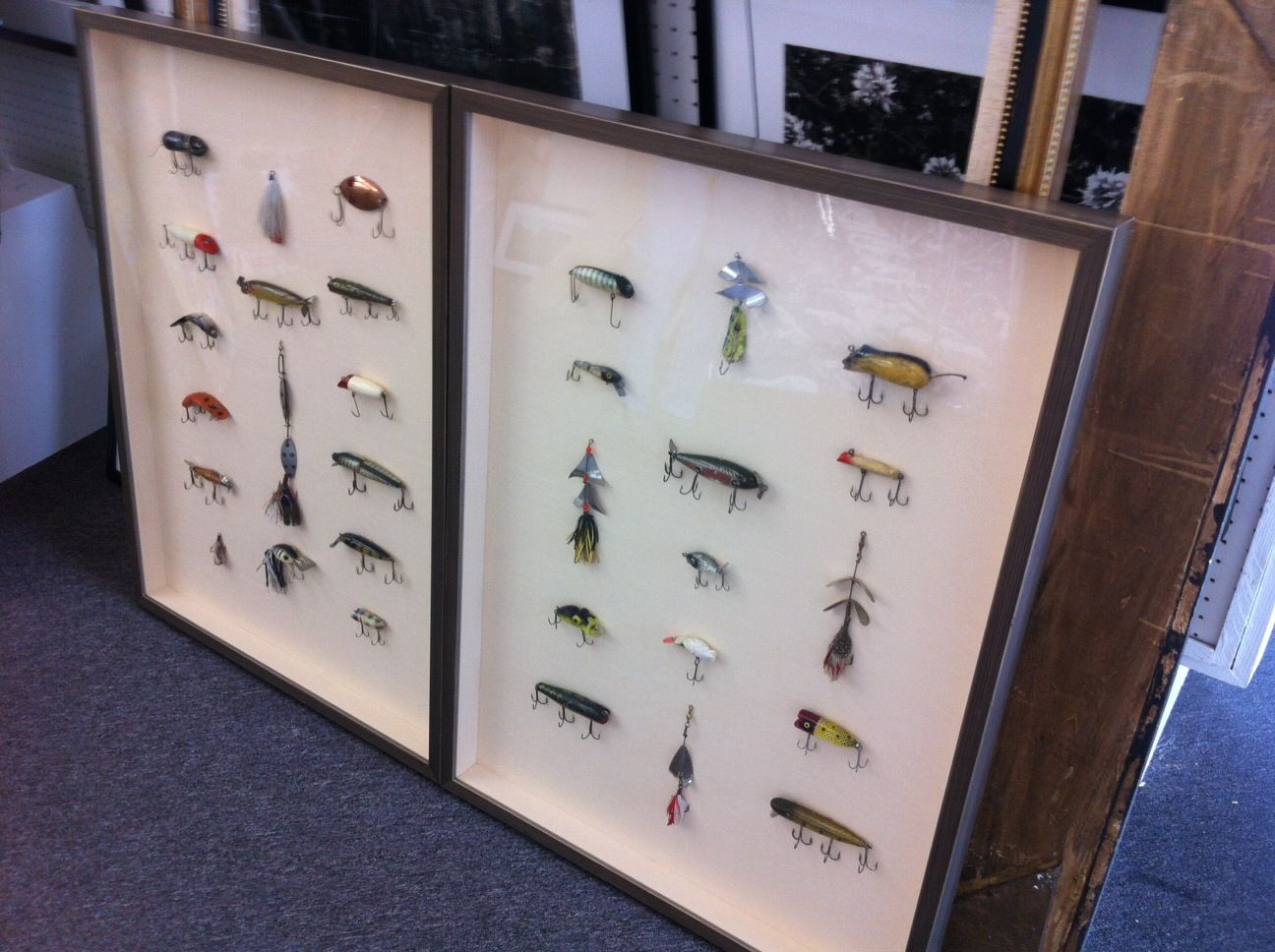 This goes to show you any item can be framed. You are only limited by your own imagination (or ability to search Pinterest)! The trick is to find something inexpensive and group it for some Wow. Have a great day. M.