The main reason most people stay in the box is because it is oddly comforting. To step out can be scary. I think it can be scary because generally people can be judgmental. But here's the news flash - people will be judgmental regardless of whether you are in or out of the box. So, think about that the next time you are considering stepping out as it relates to your home.
If you do venture out, you may find it to be completing liberating! But you don't have to jump straight away into the deep end. With my clients, I usually provide little "pushes" that still work with the rest of the pieces in their home. Just remember, stepping out takes practice.
The trick is to take small steps on occasion. Then, the occasions will become more frequent; and before you know it, you won't remember where the box was or why you wanted to be in it.
via
So, for those who need some suggestions. Here are just a few ideas to try this Summer. Let's get your feet wet. Shall we?
Host a gathering, and set the Bar up using your kitchen sink. Try it, it'll be fun.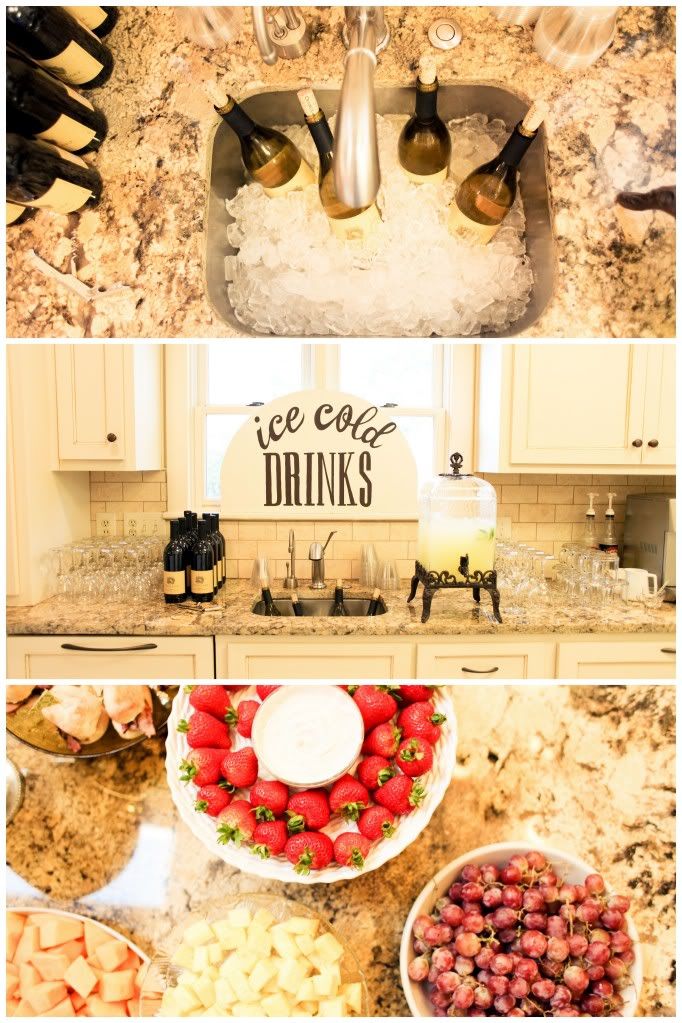 Add one unexpected Pop of color - maybe the color of the year?
Host a dinner party and invite two couples you've never invited to your home. Don't just stick with your besties on this one - step out.
These days most people got out for dinner. So, believe it or not, the rare occasion when someone invites you to their home becomes very special.
Rearrange your family room so the TV is no longer the main focal point!
I did this in my own family room last summer, and we never seemed to watch TV. The main seating area was on the opposite side of the room. So, we usually hung out and talked or played cards - very refreshing change for the summer.
Consider restyling your accessories for the summer.
It's fun to go out and pick up some inexpensive accessories and then blend those in with your other things. Or, look around your closet for something interesting to use - even a sun hat can be interesting! I love switching up my accessories for the summer months. Then, when Fall arrives and I pull them back out, they feel new again. This also forces you to try them in new and unexpected places.