For those who missed my first post on this project,
click here
. Now for some progress - the demolition has begun! Here are a few pictures of the destruction. This is the back of the house where the new screened porch will eventually be included. If you look to the left, at the overhang, that open space will all be enclosed as part of the new larger family room. There will also be french doors to the left of the chimney for accessing the porch.
I think it's important to see images like this because most people do not appreciate the inconvenience which comes with a renovation.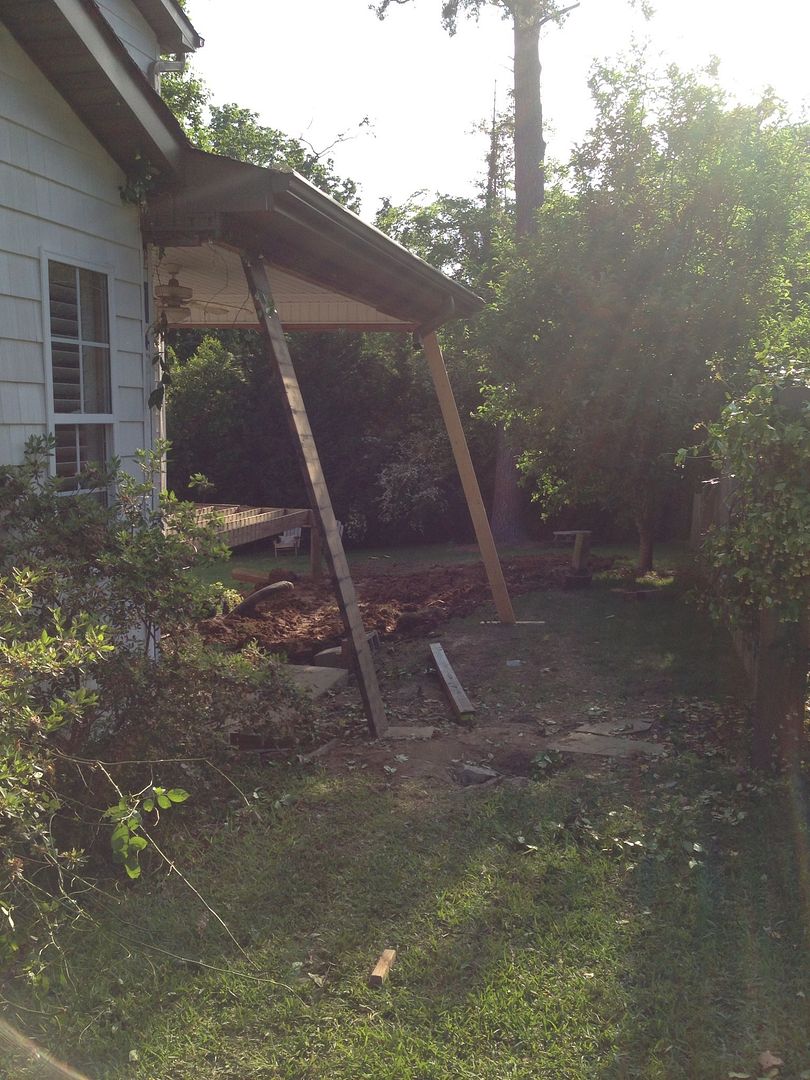 Don't get me wrong - it is definitely be worth it in the end. But simply seeing before and afters on a 30 minute TV show does not give you the true experience of patience endurance it takes to complete a full blown remodel.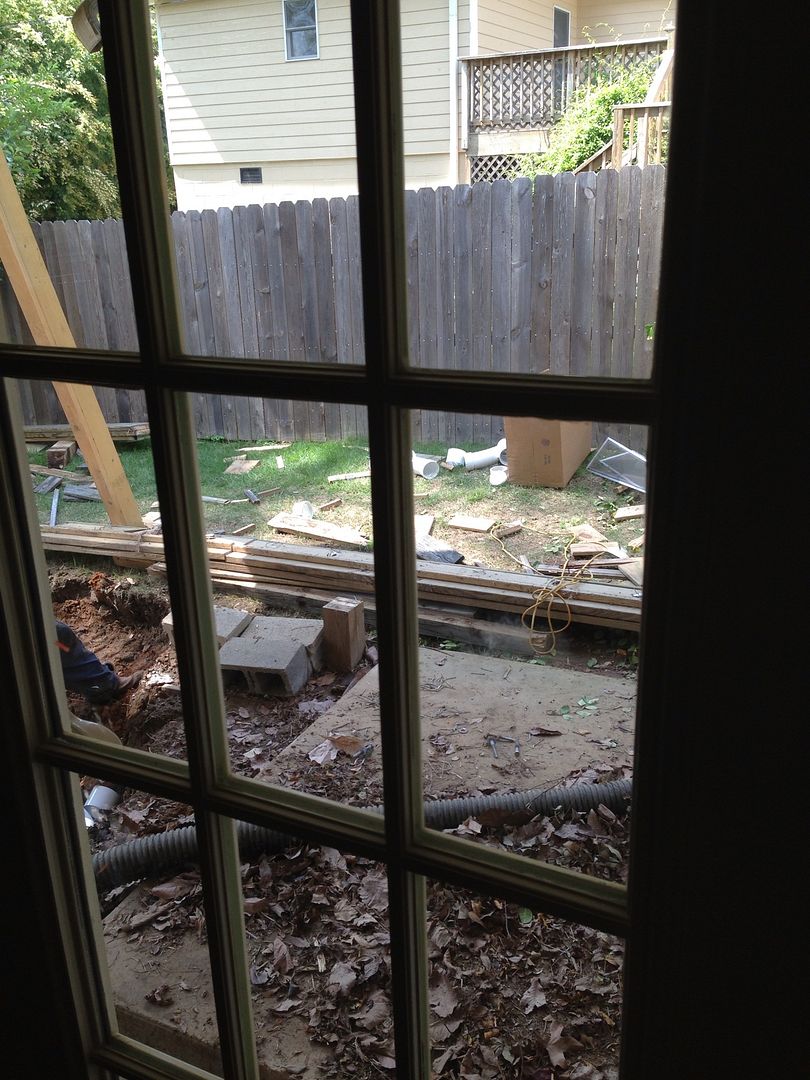 Also, things you may not think about come into play. These homeowners actually had to move their septic tank to make room for the addition. Not a fun place to spend your money, but certainly necessary.
So, now the fun part begins - putting it all back together in a fabulous way! Stay tuned and have a great day! M.