It has been one busy week - I have been working on design plans, completed a really fun redesign with one fabulous gallery wall (I will be posting about it next week), and I've been making some changes at my own house (again, I will be posting about this too). But, I wanted to give you an update on the curb appeal project I posted about back in May. Here's the original
post
.
When I last posted, we had completed the painting and clearing of the yard and were ready to install the landscape design plan for this home. If you recall, my clients had enlisted the help of
Randy McDaniel
for a plan to really play up the best features of this home.
Well, here's the final result. . . .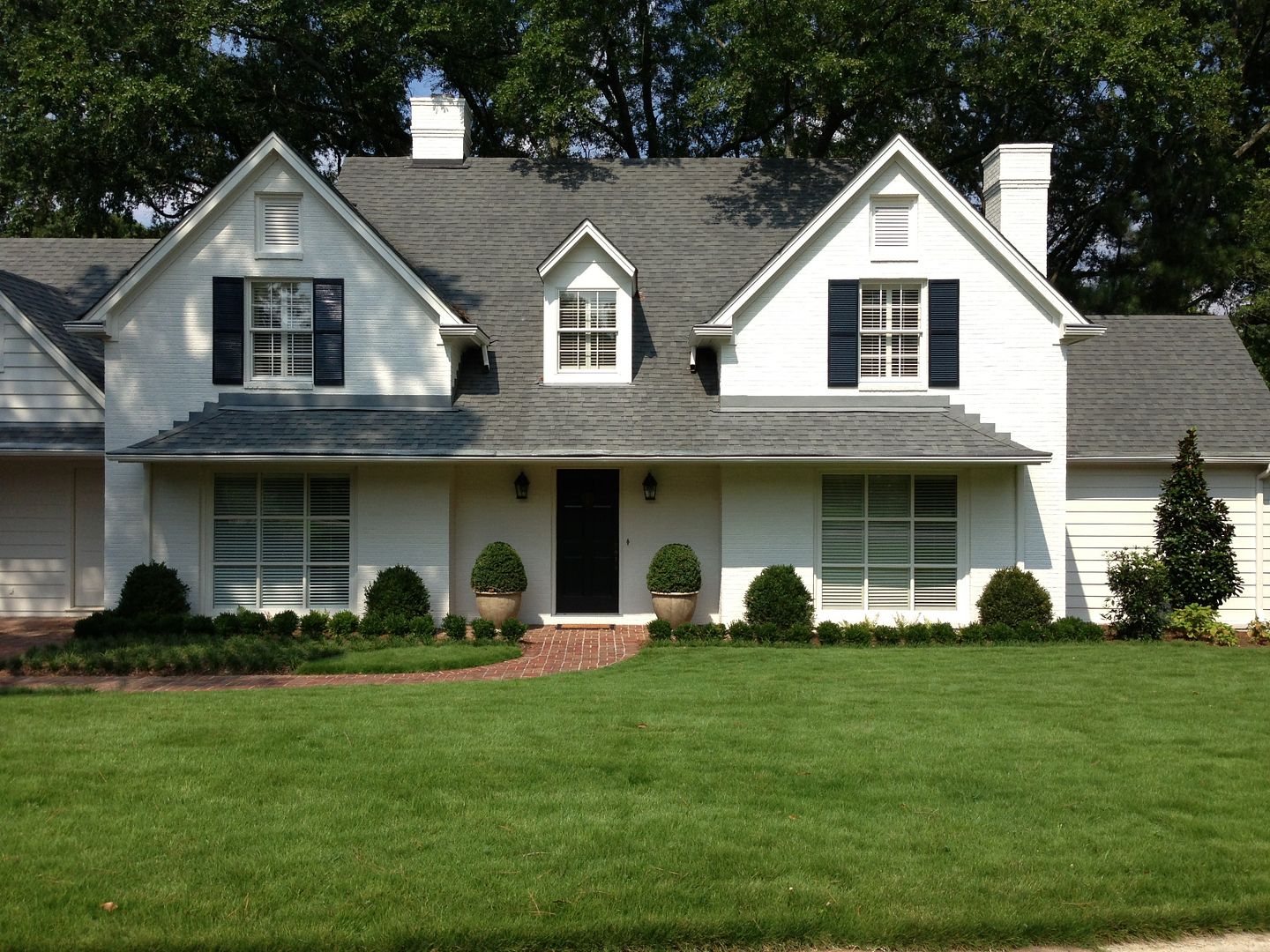 My clients are so happy with how it all turned out, and are especially thrilled to be finished and enjoying their new yard. This is the side yard - since this home is on a corner lot, it was important for this side of the home to look great as well.
They magnolia will add some privacy as they grow.
I love the portion of the lawn thats dips into the bed on the left side of the house - really gives it a welcoming feel and breaks up the sidewalk.
This is one of my favorite things in the design plan - a pair of Espalier trees! The perfect way to turn a large wall into a lovely focal point.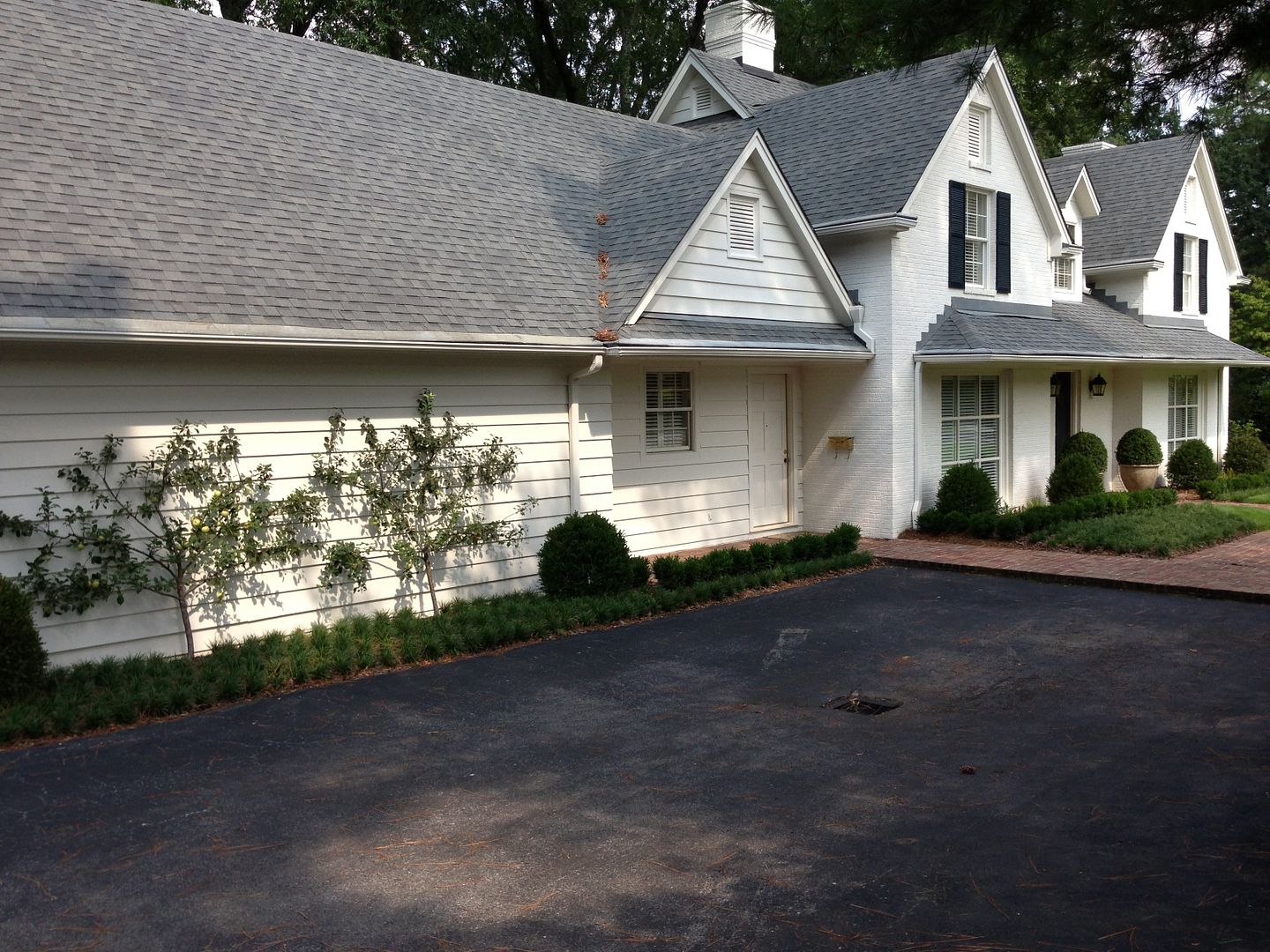 Notice the extra large planters in the front - interesting shape and very lush with the addition of the boxwoods.
Happy weekend, everybody! M.