Do you remember this tease of a post I blogged about back in May? See the entire post
here
. If you recall, I showed you this picture in my post. . . .
I know, it was mean of me not to give you the details, but we had just started this project; and I really wanted to save the reveal once the installation was complete. I had visited the studio of the very talented
Kitty White
, and had fallen in love with these hand painted strips of fabric. We began to collaborate on this project, and came up with a wonderful hand dyed velvet trim to pick up the tone of the teal colored mohair host and hostess chairs. Kitty then painted a metallic paint onto the fabric and re-dyed the velvet for a wore look. The process was quite meticulous but the results were well worth it.
Here's the result . . .
Kitty White is truly one of the most creative people I've ever met. Not only is she a fabulous decorator and artist, she also designs some of the most stunning
jewelry
I've ever seen. Her studio is in a carriage house behind her home and the entire space is totally enchanting. If you are interested in something similar for your home, please contact her. Just a visit to her studio will inspire you beyond words!
When we started this project, the room was actually a formal living room. My clients never really used the living room and were in need of some office/homework space on the main floor.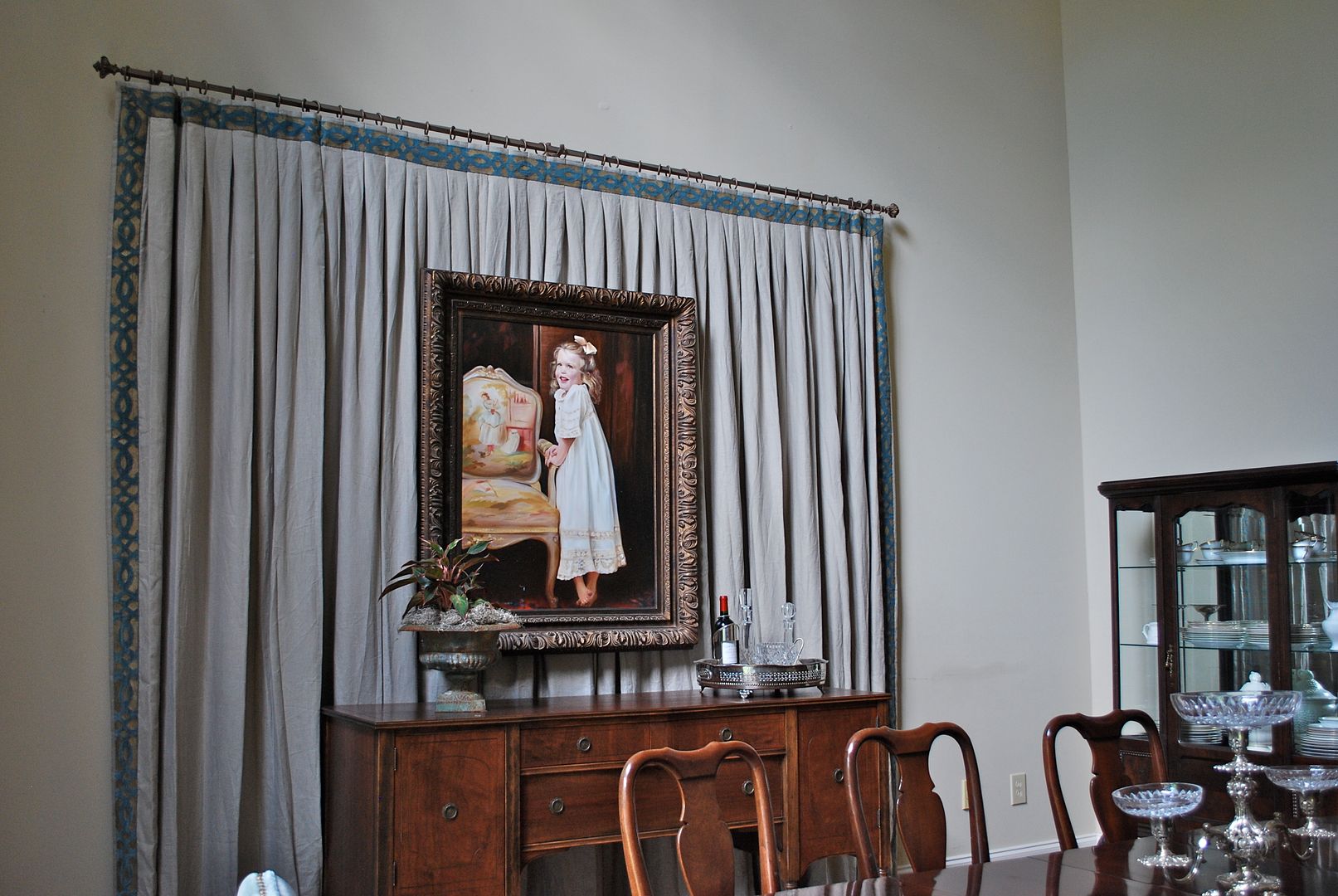 Also, they did not want to permanently alter the floor plan of the house. So, we decided to visually close the large opening between the formal dining room and living room by using the linen drapery panel. Here's a close up of the tape. Since our plan was to layer the artwork on top, I chose an inverted flat pleat on the tops of the drapery panels.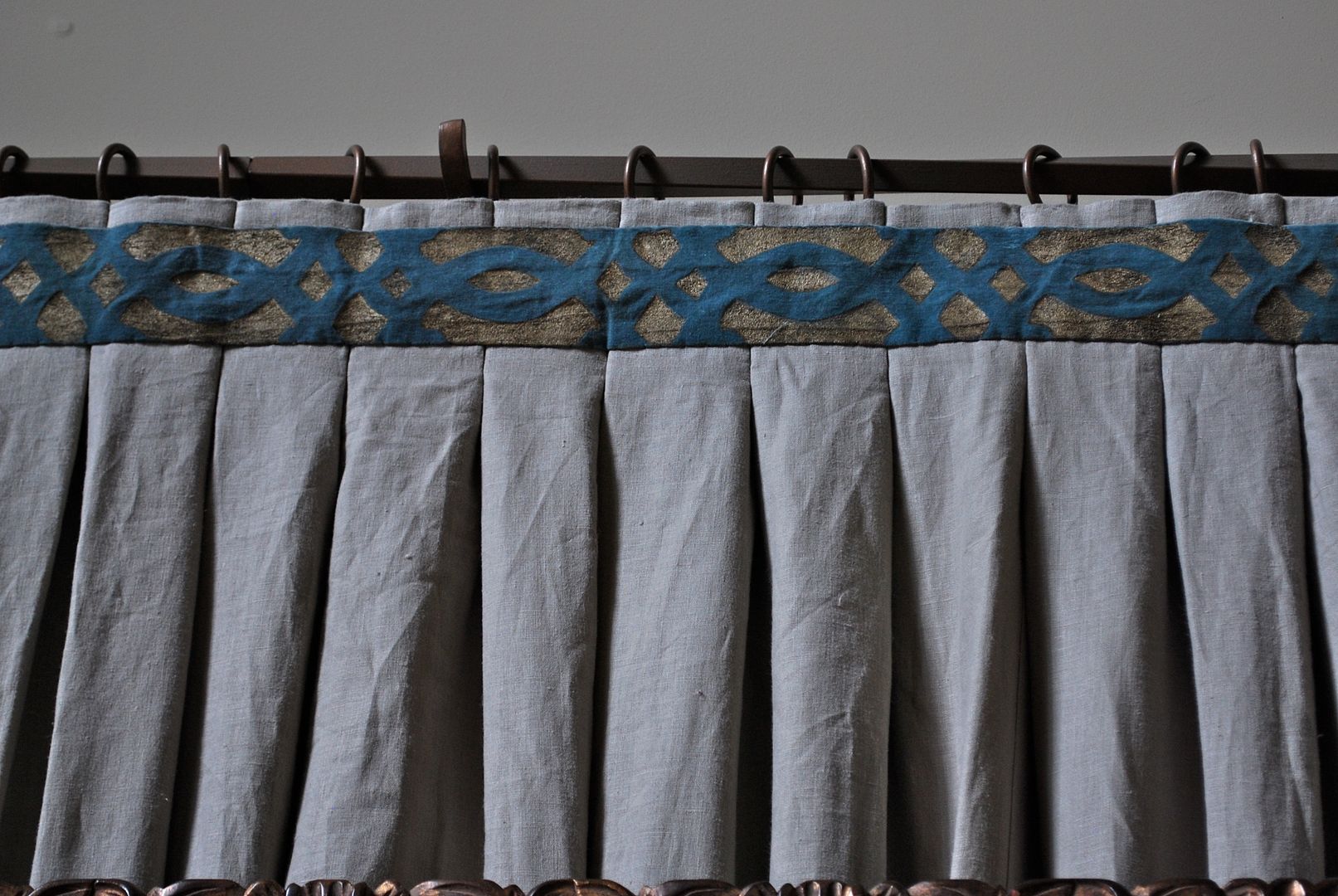 Once the dining room was in it's new spot, we created the office space in the room beyond (which can now be accessed through the kitchen area). As an aside, the doorway was not center on this wall, so we used the drapery panel to center the buffet on the accent wall.
The result - a marvelous focal wall in the dining room. As you can see, the oil painting over the buffet appears to be floating on top of the drapery panel. I will be posting later on how we accomplished this. Since we had two story ceilings in this room, we had to be very clever on how we hung the painting.
I promise to share the trick with you very soon! Until then, I hope you have a marvelous start to your week! M.