Back in the summer, I had a client contact me who was getting ready to paint the exterior of her house. She saw the post I did on another exterior paint project (
click here for those details
) and wanted my thoughts for her house. It's been several months and my client has been busy implementing the plan. She has also been so sweet to continue to send me pictures of the progress. I thought it was time to share them with you.
My clients have a lovely saltbox which is a Colonial style of architecture originating in New England. In all honestly, they were not unhappy with the look of the home - just curious of how it could look if painted differently. So, I came up with a new paint schedule and recommended a few edits and additions.
Here's where we started. . . the before.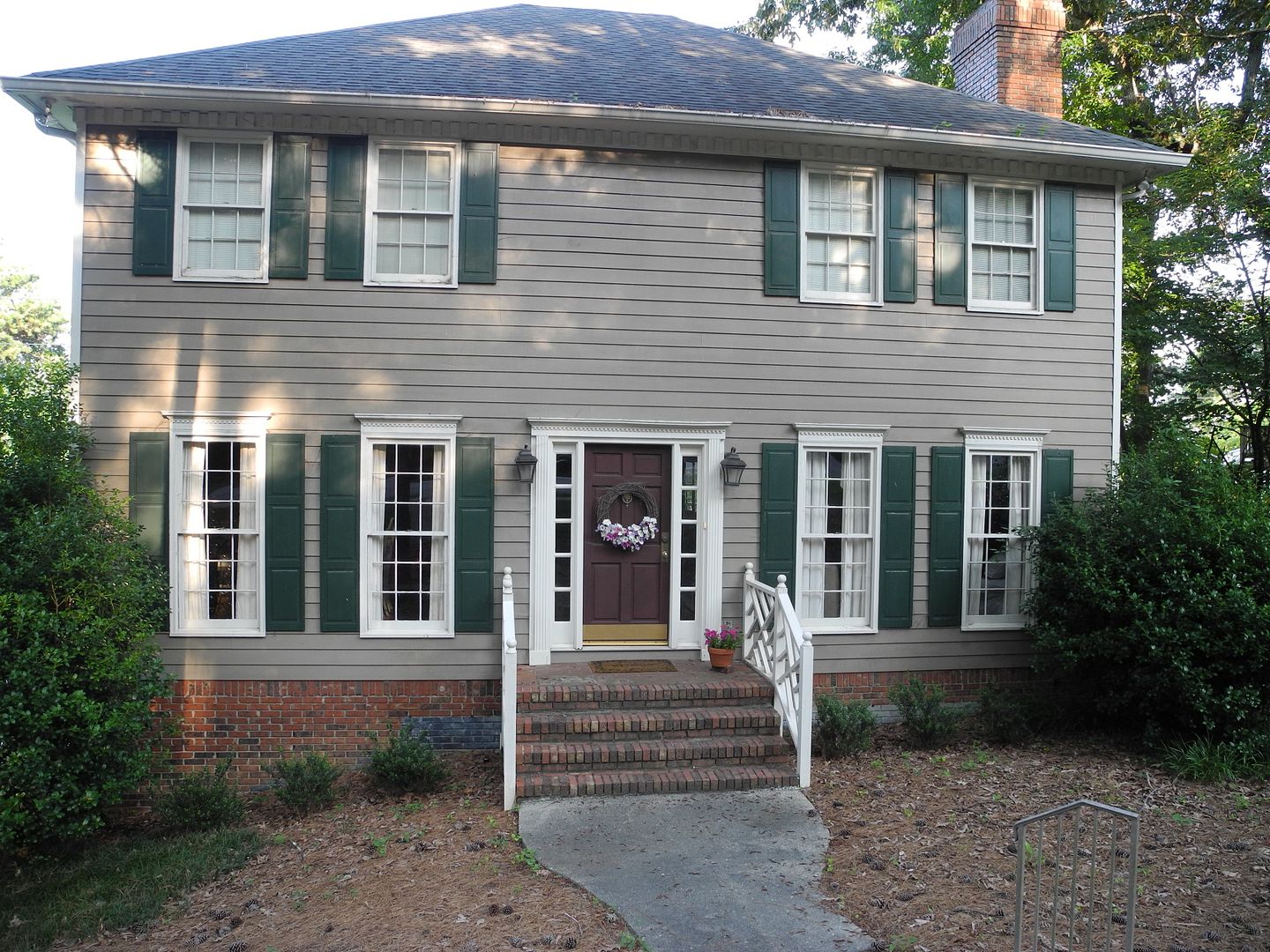 And here's where are we now . . . the after.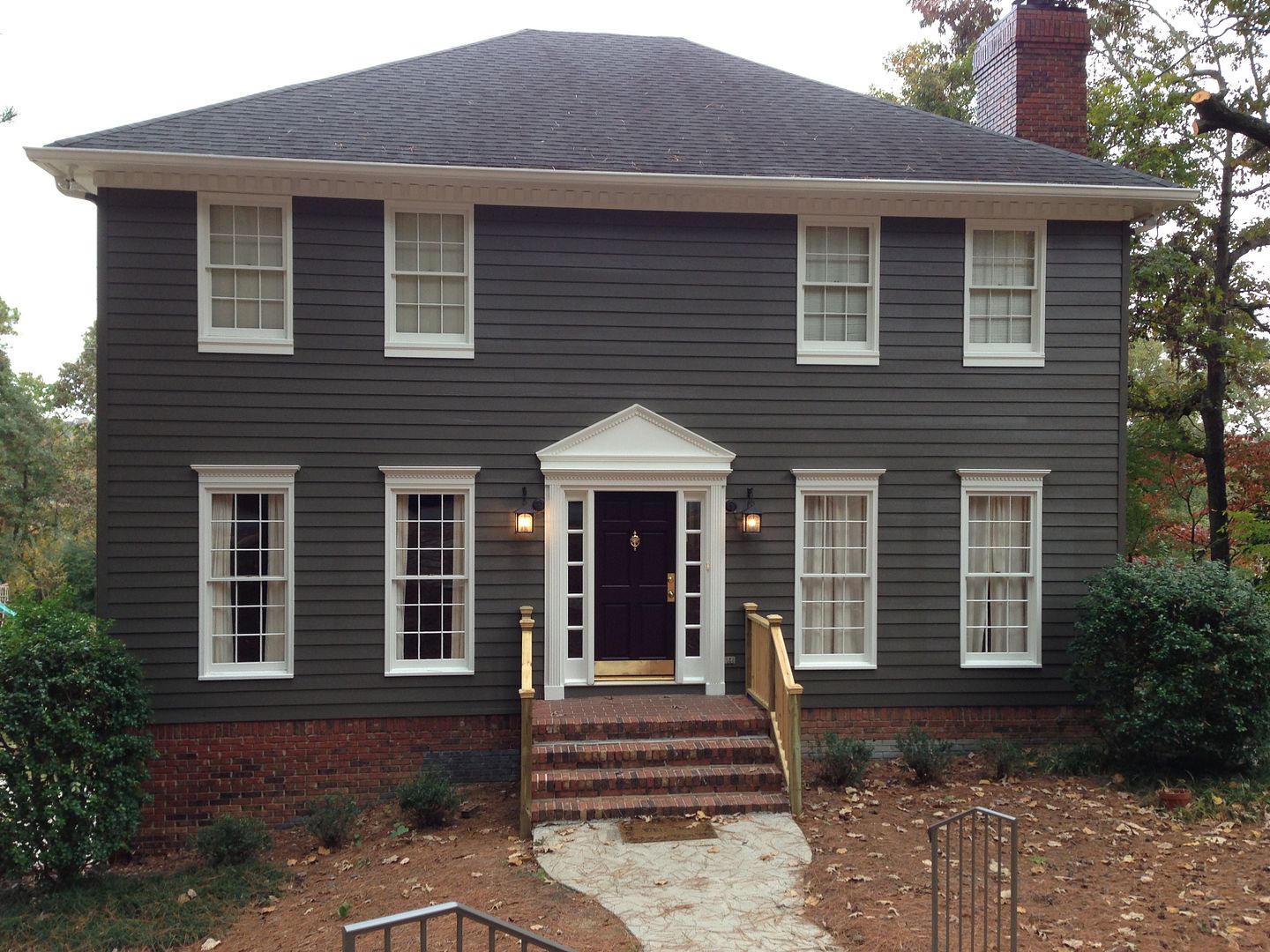 Since many traditional saltbox style homes do not include shutters, I recommended we edit these. By removing the shutters, you actually see more of the base paint color giving the home a stately feel. In addition to the removal of the shutters, I recommended adding some interest to the area above the front door. Many saltbox homes have an additional window above the front door which adds interest. Since we did not have this, adding a pediment over the doorway was really essential. This not only draws your eye up to accent the height of the home, it also helps to provide depth to the facade of the home which was very flat. One benefit I really did not appreciate when we created the plan was how the dark gray paint plays next to the brick foundation and chimney. Just love how rich the brick looks now!
There are still a few items on the list, but we are very close to completion. The new railing which is more mission in style still needs to be painted the trim color. Also, the plan is to add more trim work to the bottom of the upper windows to give them more weight and presence. But just had to show you the progress! Happy Wednesday. M.