For the past three years, my family has attended the Steeplechase for the Arts at Callaway Gardens which benefits lots of great organizations in the city of Columbus, Georgia. The first year we attended this amazing event I talked about it
here
. Each year, we take our feast on the road and join lots of others for a relaxing day at the races. I snapped a picture of our table for the day.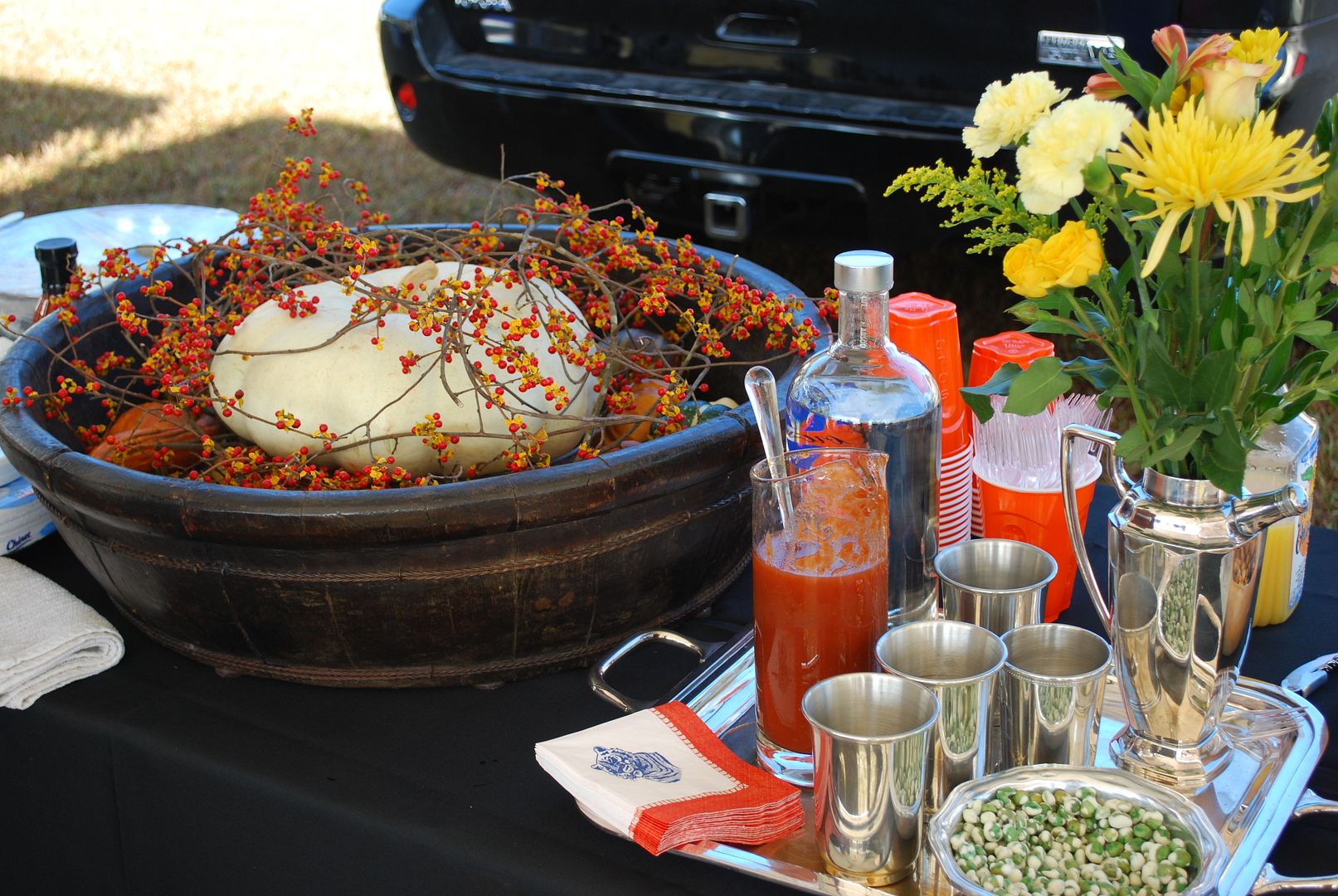 For the event this year, we had marvelous weather, the races were filled with excitement, the hats were mesmerizing, and the flower arrangements were completely stunning! For starters, there were a pair of these jumping horses flanking the entrance to the main tent overlooking the finish line.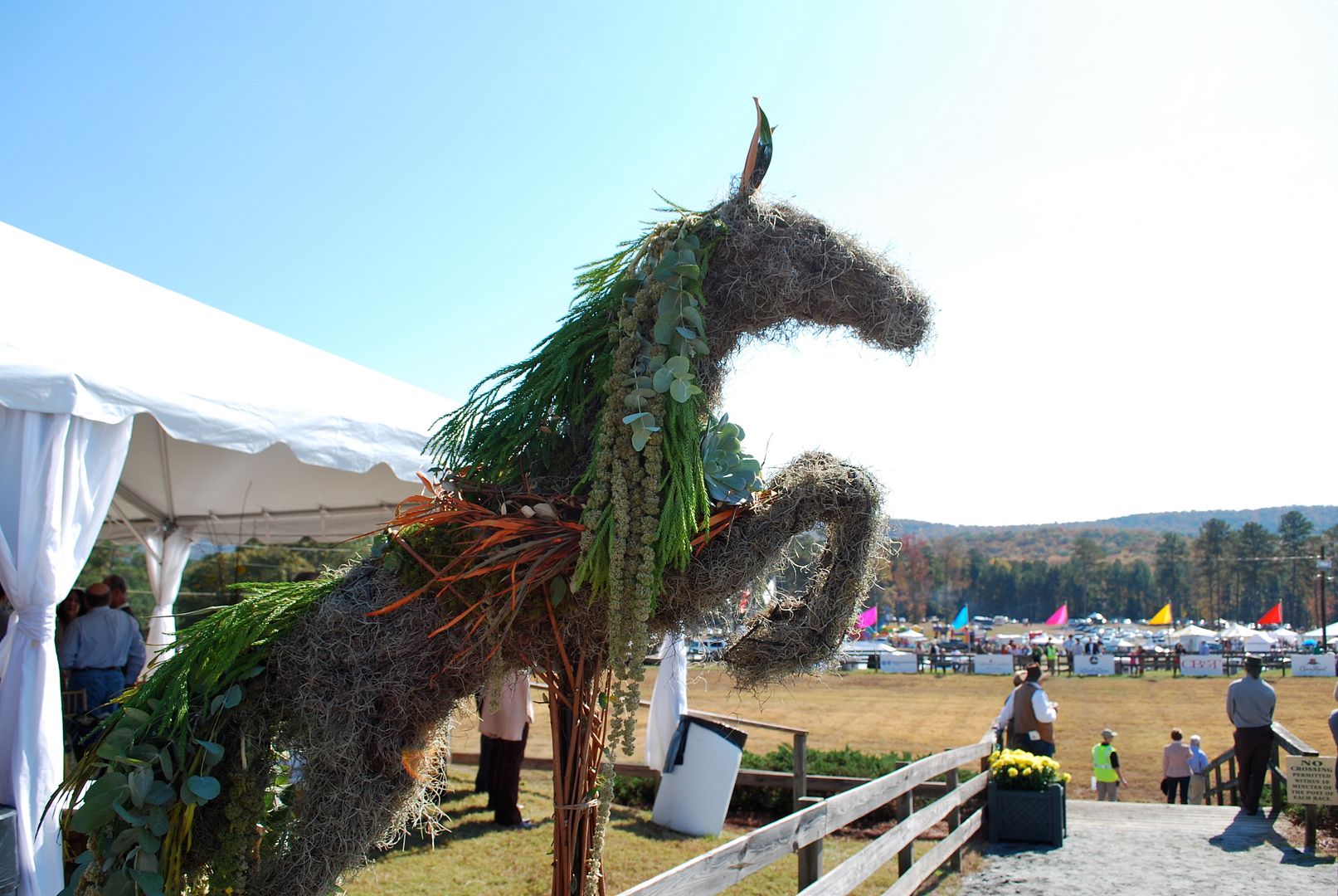 In fact, the flowers arrangements were so incredible, many of them could easily be recreated for a Thanksgiving table. Here are just a few of my favorites.
I love the gerber daisy included in the vase for additional color an interest. I've never thought to try this.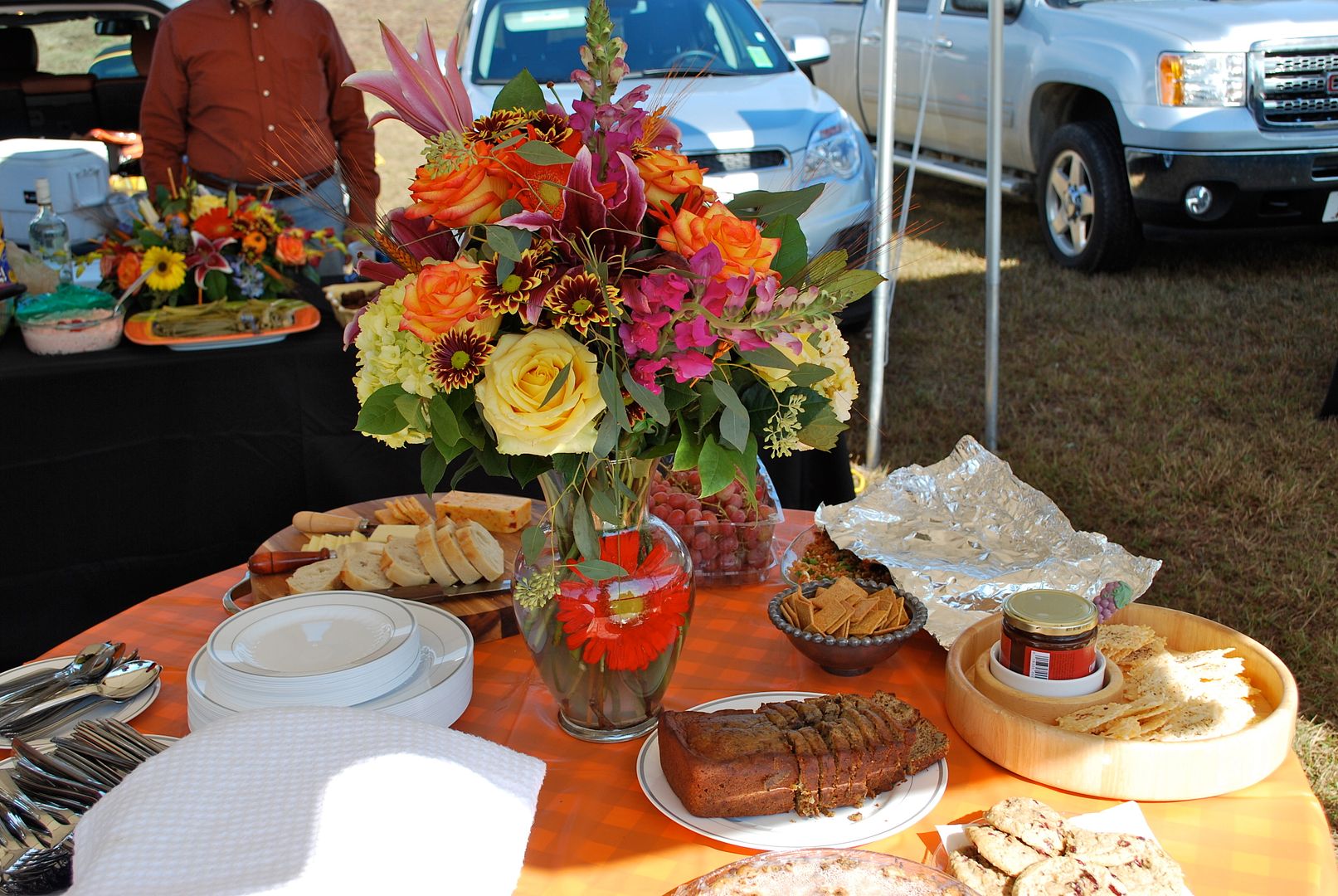 This simple idea of lavender in burlap bags could be repeated down the center of a Thanksgiving table for an understated, casual dinner.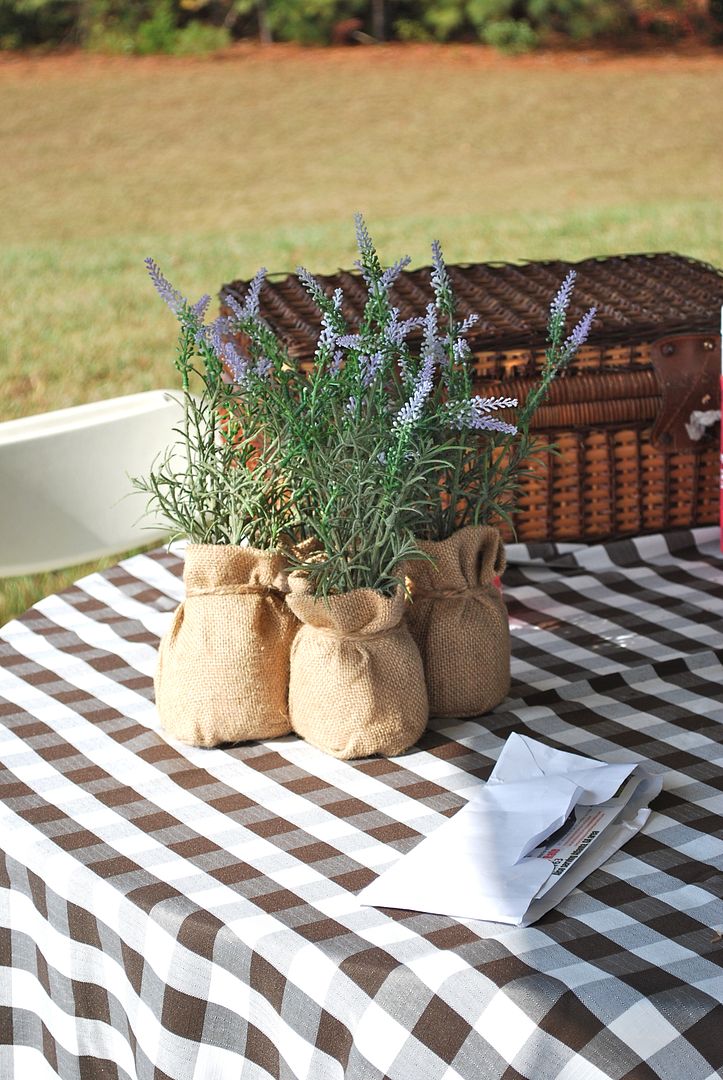 While you may not want to include a horse in your Thanksgiving arrangement, the pheasant feathers and pewter footed bowl would be fantastic.
Just adore the rustic container with the winter cabbage, hydrangeas, magnolia leaves and pears. I also love the table linens and plates! This entire tables would make an amazing Thanksgiving table.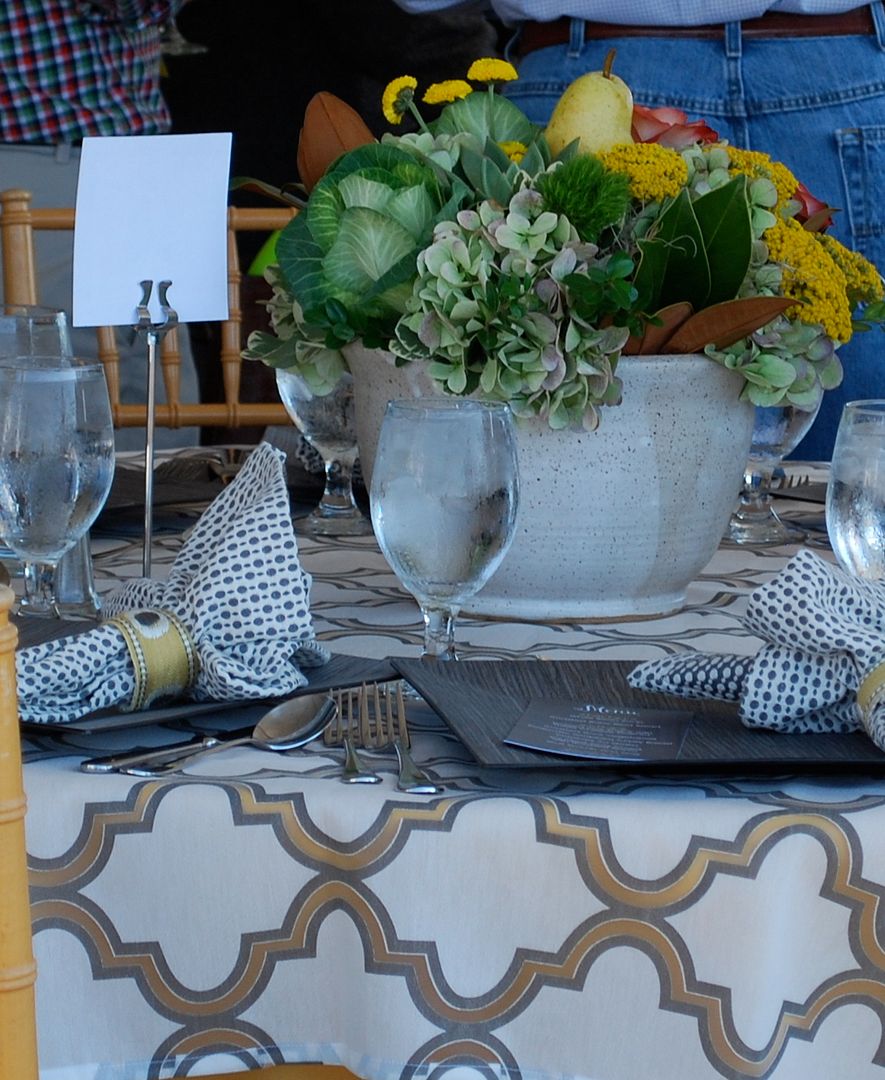 I thought this was a fun take on carved pumpkin container. Notice the pumpkin still has the stem intacted, and the arrangement is placed in the side of the pumpkin.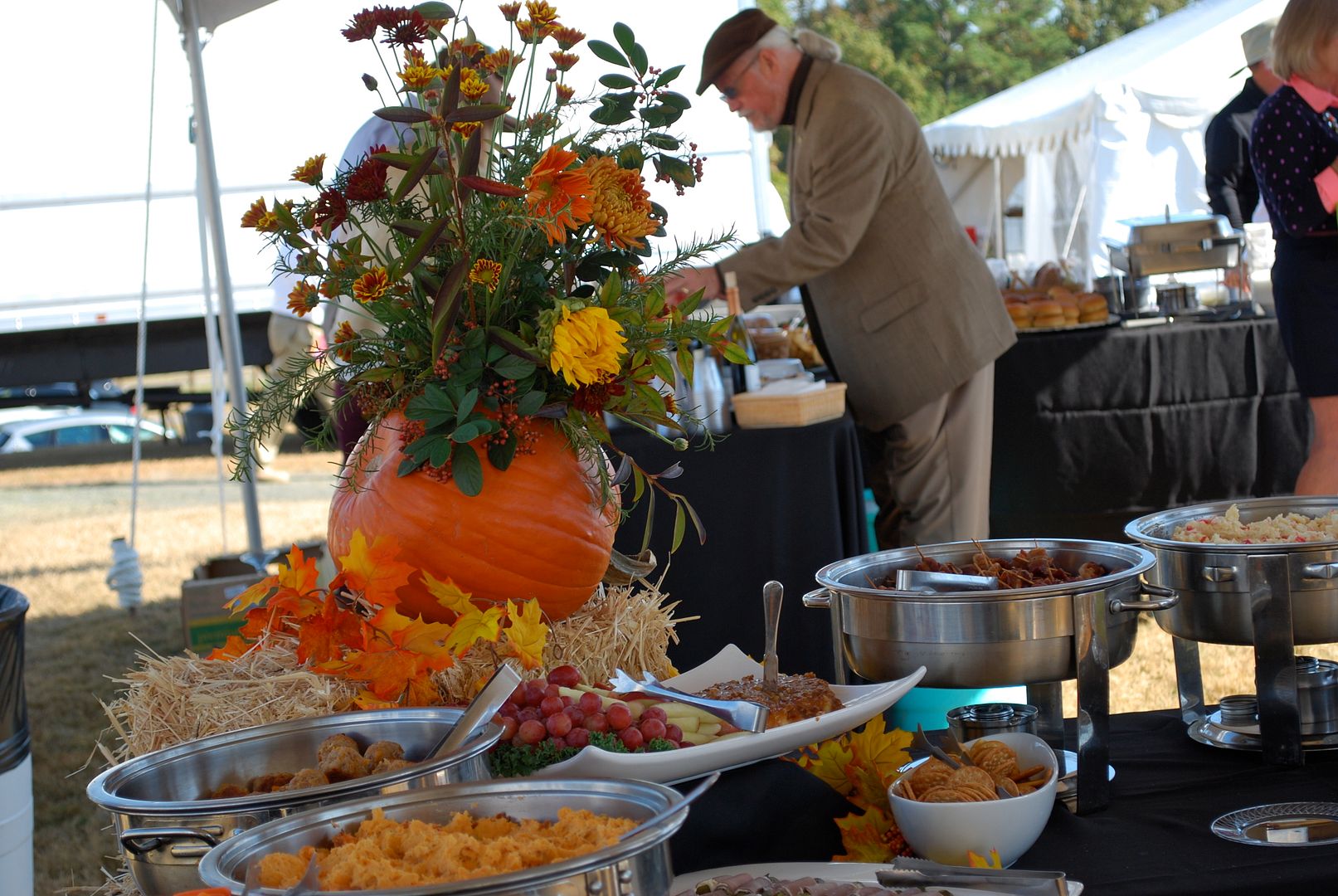 I love this arrangement in the galvanized bucket! The bucket feels casual while the height of the arrangement gives it some formality.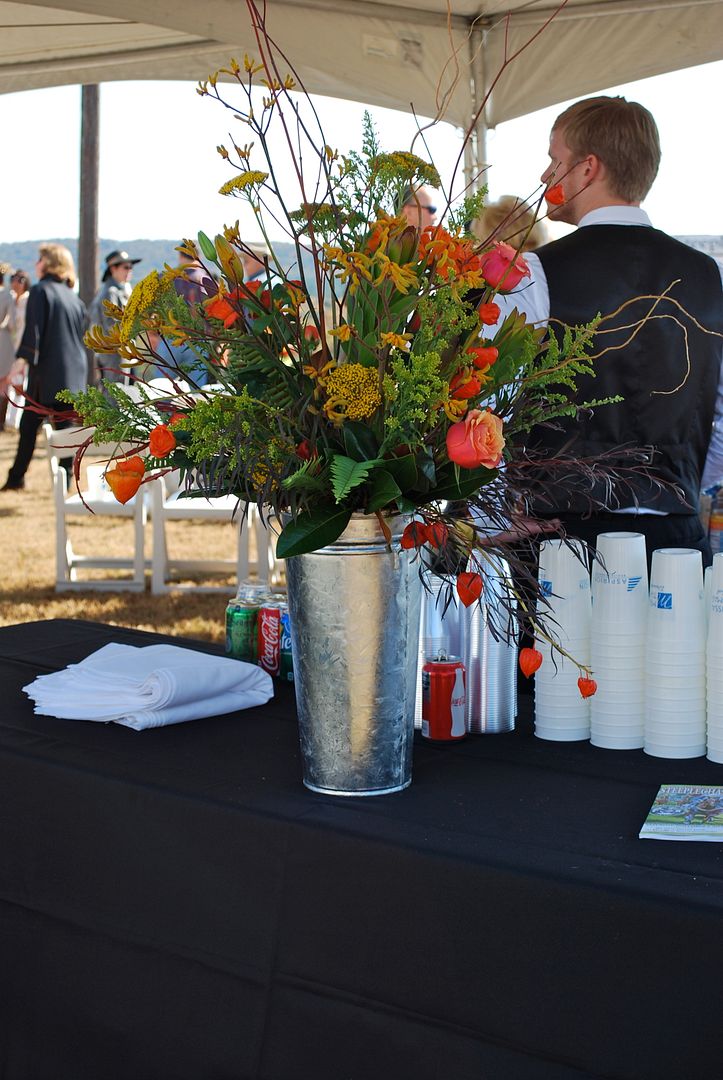 I snapped a picture of this arrangement before they could even get their table set up! It's in a silver pitcher. Love the winter grasses and berries.
Even just a simple basket filled with potted mums adds lots of texture and interest.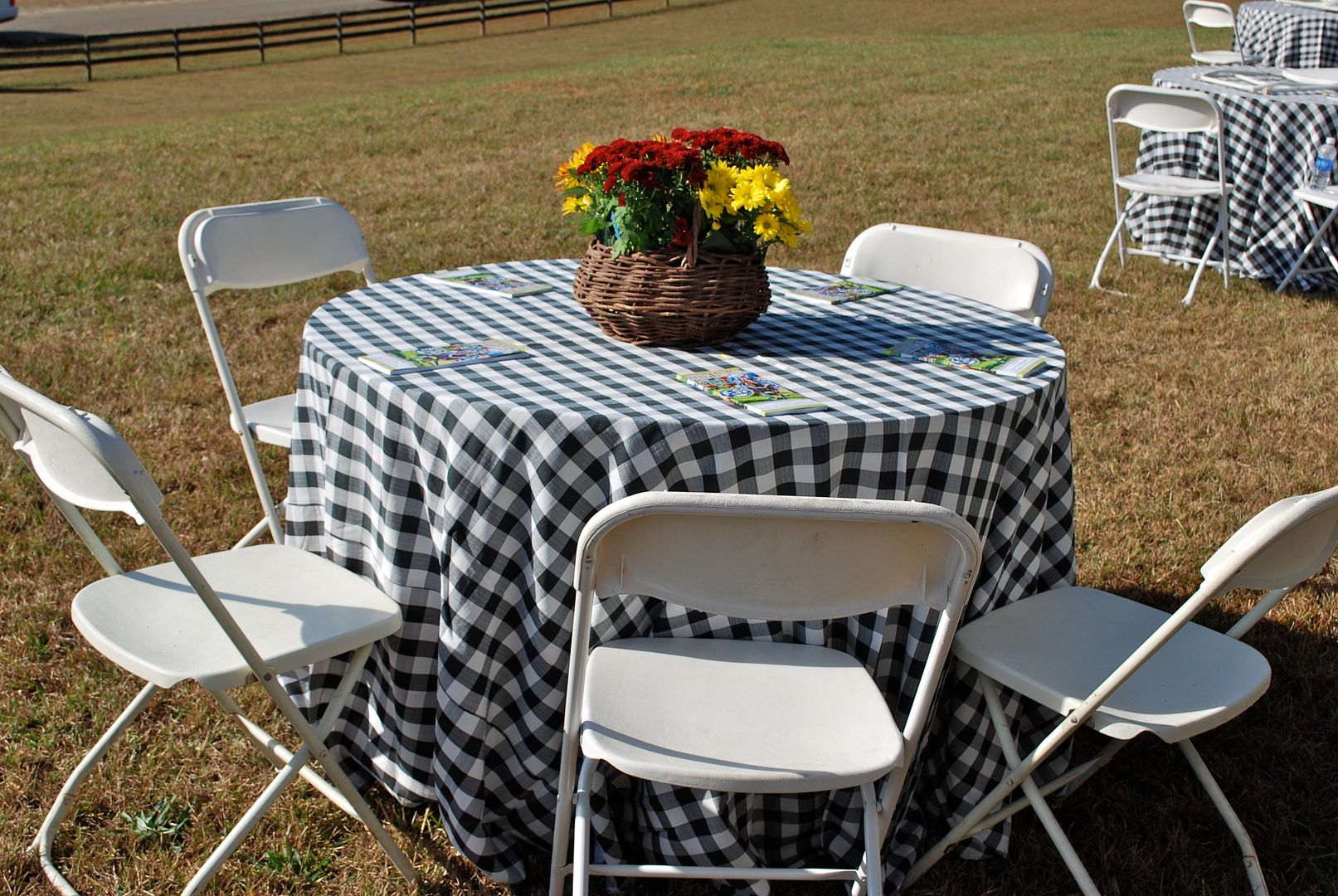 And last, my favorite. This gorgeous silver trumpet vase is filled with okra! So unusual, and lovely.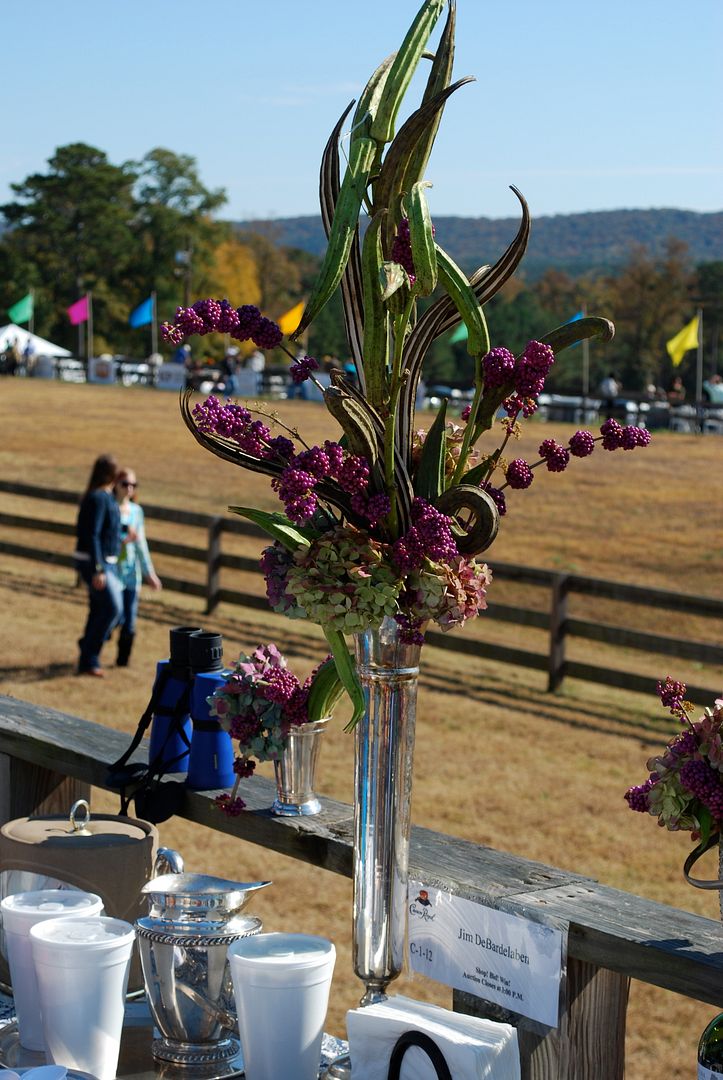 So, will you be hosting Thanksgiving this year? M.