Did you know the small pieces of wood (fiberglass or metal) around your window panes have a name? You may not think calling these items the proper name even matters, and probably for most it really doesn't. But what if you are building a house and want a very specific type of window designed for your home? Then, these terms become super important in communicating with your builder.
Knowing the lingo also sends a very subtle message to the window purveyor you know what your are talking about. Let's face it, you don't get a warm and fuzzy feeling when you realize they see the fear in your eyes. For me, that's having the car serviced - I have not a clue! Trust me, the mechanic knows it too, and sometimes I can actually see the twinkle in his eye! I'm thinking, "Is this guy going to take me to the cleaners? Because he totally could. I've not clue what anything means that just came out of his mouth."
So, with that in mind - here's what you need to know about windows to look like a pro. First, here's a great diagram of a window and it's parts.
Notice in the above diagram that mullions is not referenced. This is because the window above is a single window, and a mullion is the separation of more than one window in a series of windows.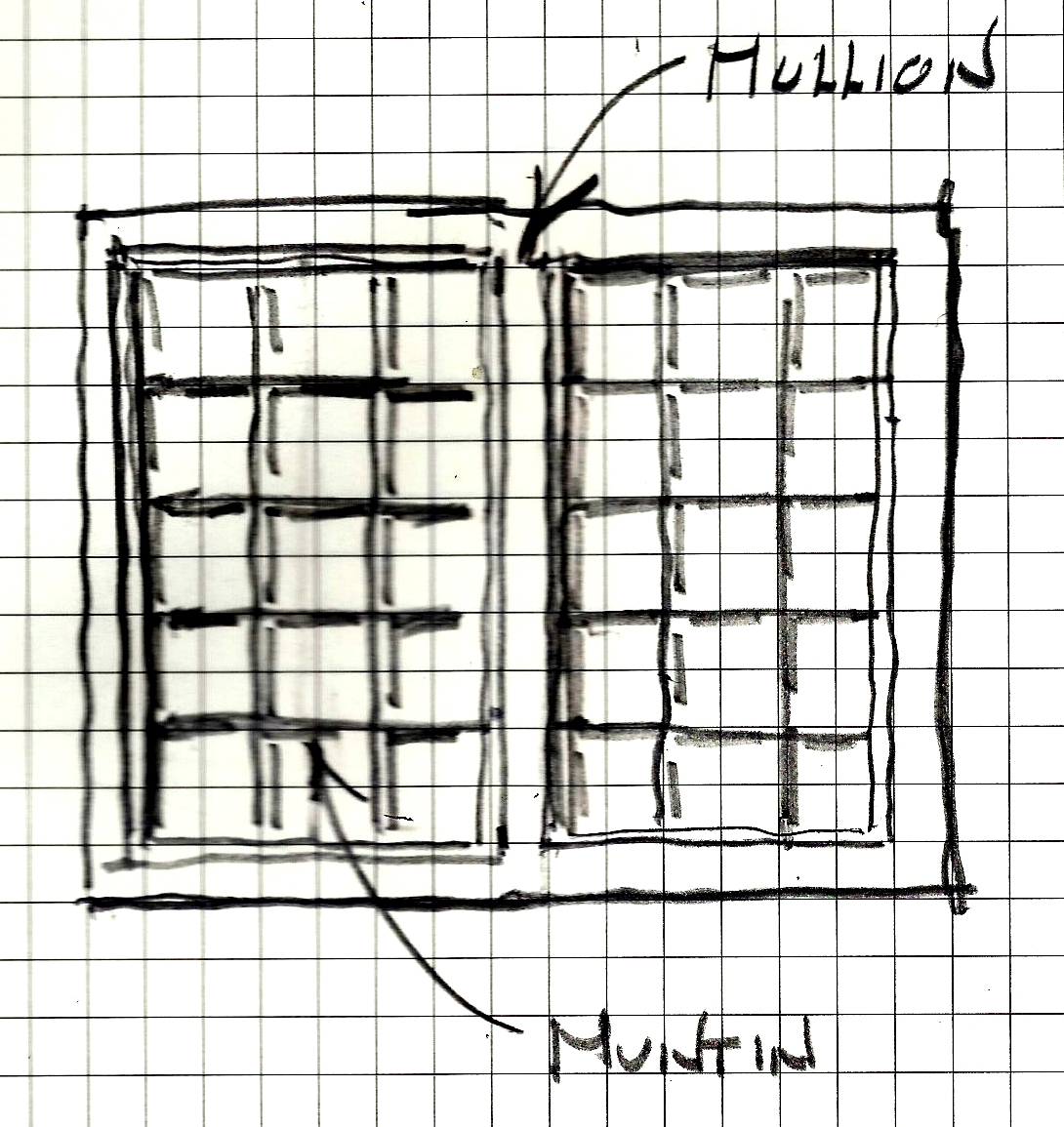 See. Super easy to be in the know on this one. Now for a few beautiful examples of using windows as a focal point in a home.
Just look at that gorgeous window near the tub. Love the soft frosted glazing with the metal muntins.
When I see these doors, it makes me think of the movie It's Complicated. True confessions, I have that movie DVRed just so I can go back and look at her house and shop. They are stunning. That movie single handedly made me wish I had metal windows and doors in my house.
I've shown you this image before focusing on the fabulous layout of the space. Just love the shape of the chaise (which is almost a loveseat in style), and how it's perfectly suited to this room. But today, I wanted you to focus on the transoms above the windows flanking the fireplace. Transoms are a great way to add detail and light to a space. Not only can they be added to an exterior wall, but they also look amazing above interiors doorways between main living spaces. Just lovely.
Now, let's see if you can work some window lingo into your conversation at work today. While chatting with your boss about a project you're working think about throwing in some small talk, "Wow, look at that! Have you ever noticed the
stile
of those windows is a completely different color from the
stool
?" If I had a dollar right now for every one of you who will now go back and study that diagram! Ha! Happy Hump Day. M.
PS: Don't forget to enter my giveaway - Friday is the deadline.
Click here to enter!
PSS for other Bloggers:
Is it just me or did Pinterest change something preventing direct links to images on their website or even images you click through on in Blogger now? (may be a blogger problem?) I've not heard anyone commenting on this being a problem, so I wondering if I'm the only one experiencing this issue? What's weird is it's rather sporadic as to when it will let me link?