I'm working with a client who has a beautiful, yet very neutral dining room. She started with the basic pieces in the space, added some fantastic tonal artwork and then did not know where to go from there. In her words, "It started feeling very blah, and now I'm thinking I want a bit of color."
This can easily happen when you're dealing with neutrals. So, we are going to add just a bit of subtle color, pattern and texture to finish off the space. Here are some of the fabrics we're considering.
What I love about the main bold pattern is that it has warm and cool tones which the space needs. There are silk draperies in the room in a warm gold, but the dining table is a grey washed wood finish and the side chairs are in a neutral beige linen. So, this pattern has both and makes the older draperies an the new furnishings feel like they were all purposefully purchased together. The large open weave of the fabric gives it lots of texture.
Here are a few others to give us even more texture. We are considering the velvets for host and hostess chairs in the space.
Love the metallic threads in this one.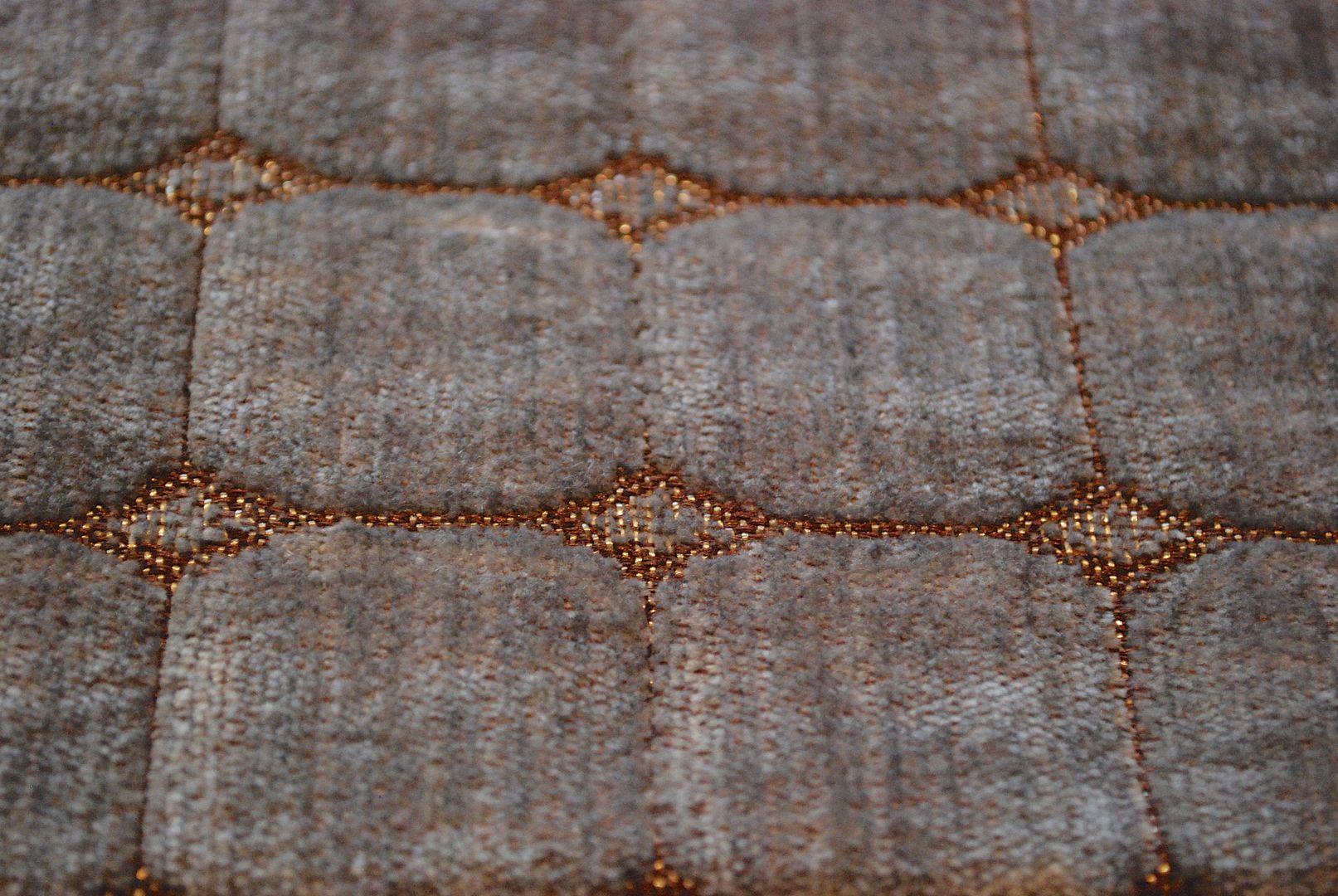 Love this wonderful weave. It looks fantastic on upholstered pieces - the pattern hides dirt while still reading like a solid at a distance. Really wanting to reupholster my tired sofa in this fabric!
This is a very thick raised velvet and it would be super durable as host and hostess chairs while giving the room a chic vibe. It's my front runner of the velvets!
I really don't think the rooms needs a ton - just a bit to make it sing!
Enjoy your weekend! So glad it's Friday! M.