Today I wanted to share a design plan with you I recently did for a client's family room. Because it's so important to me to use items a client already has in their home, I often have people say things like, "Well, I'm not sure you can help me because I'm wanting all new stuff in my space, and I know how you love to move furniture around people already have." I really don't mind this reputation, but I can also start from scratch in a space and design a new layout with all new furnishings. I have lots of resources available to me for creating a brand new space, and I continue to create spaces with a budget in mind!

Here are a few before pictures I snapped of a space with my phone during our initial consult. The home has a modern sense of style and while the rooms are not super large, they are open to the kitchen making the home "live" much larger. I just love the way this house feels when you walk in. The front door is through the doorway to the left in this image.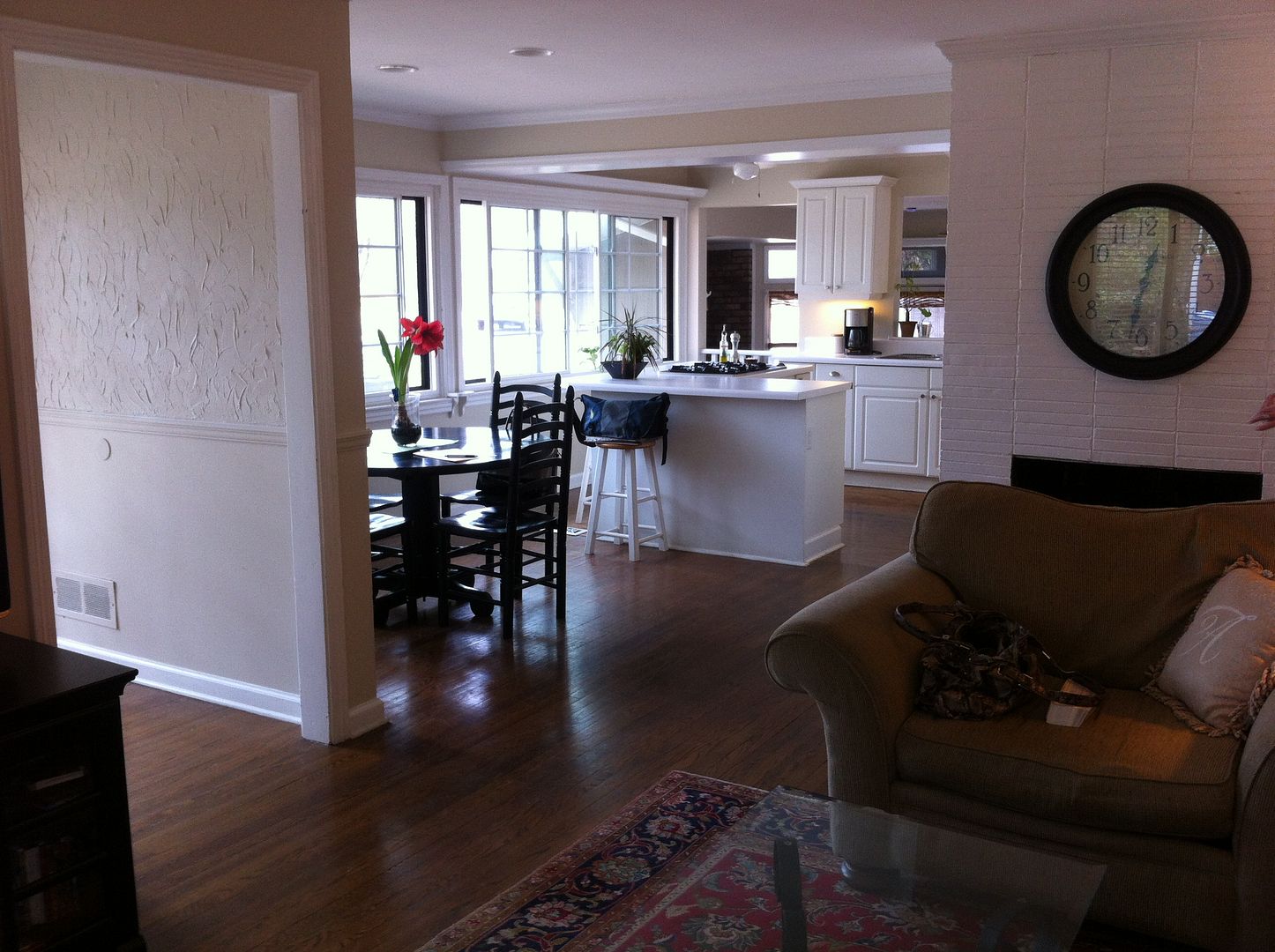 This was taken standing in the entry way turned to the left - notice that huge wall of windows, so wonderful to have all that light!
That doorway leads to the bedrooms. The seating area is centered on the TV and based on this layout, the fireplace wall really felt like a hallway to the bedrooms rather than feeling like a focal point in the room.
My main goal was to create a layout that utilized the entire room, including that great fireplace. By enlarging the seating area, the room will feel larger. Here's the design layout I came up with for the family room. This layout is to scale which is so important when selecting furniture. You need to be sure the scale of the pieces is right for the size of the room. Each square designates a square foot (just to give you an idea on the size/scale of the room).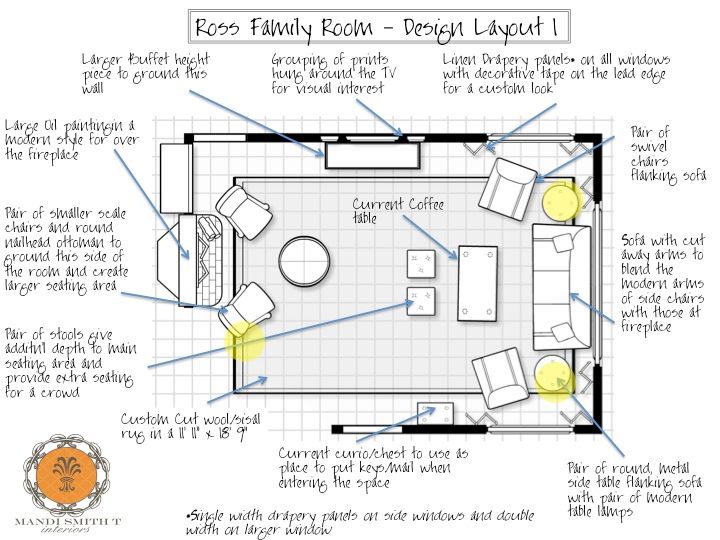 And here is the design board with the new furniture pieces. This fun client is not afraid of color and was excited to see pops of it throughout the entire space. The only thing in the space we are reusing is the coffee table.
If you would like help creating a new space in your home, please
contact me
. I would love to help you with your spaces. M.