Here's just a quick example of what a little paint can do for your house. I had a client who called asking if I could help her with a exterior paint schedule for her home. I was thrilled because I knew paint would completely transform the curb appeal of this fabulous house!
When I got there, we immediately went to the back of the house where the issue with what paint to select was looming! You see, the house has vinyl siding on the upper back area which does not paint out well. You can certainly paint it, but most products do not last as long as painted brick so you begin a cycle of repainting the area more often. Our goal - to find a color we loved that would blend and work with the color of the vinyl.
Here's a before of the back (with a few samples up to consider).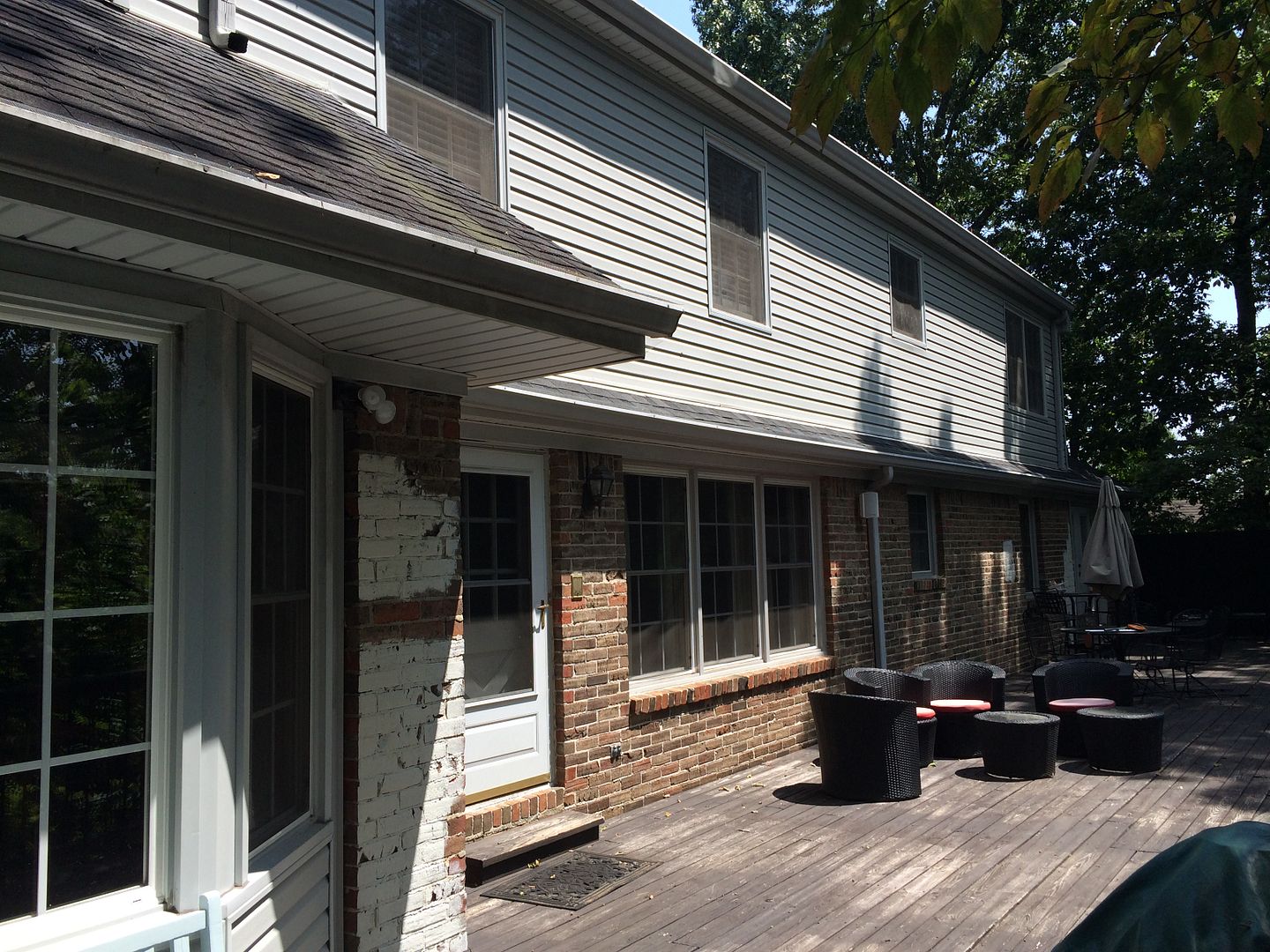 And here's a before of the front.
Since the sliding on the back of the house had a blue/gray tone, we were careful not to select a color with yellow undertones which can be very challenging when selecting a white. We also did not want to go too blue as to give the house a "baby boy nursery" effect or even just a stark white feel. So, we opted for a white that has a bit of gray and brown in it. Our goal was not to match it, but to blend it. Here are the afters. I love the result!
And now for the front! A total transformation - elegant and stately!
Notice we made the decision to paint out all the trim work the same color as the body of the house. This down plays the arches over the windows and gives the home a more modern feel. We also selected a darker color for the shutters and notice we painted out the tiny bit of brick on the chimney our shutter color. It would have been a sliver of white and would have drawn your eye, rather than simply blending with the rest of the stack.
Our next stage (which will hopefully happen in the Spring) will be to trim back the hedge in front of the large landing area to make the front appear larger and more welcoming! But, for now, my clients are enjoying this major transformation to their beautiful home! M.